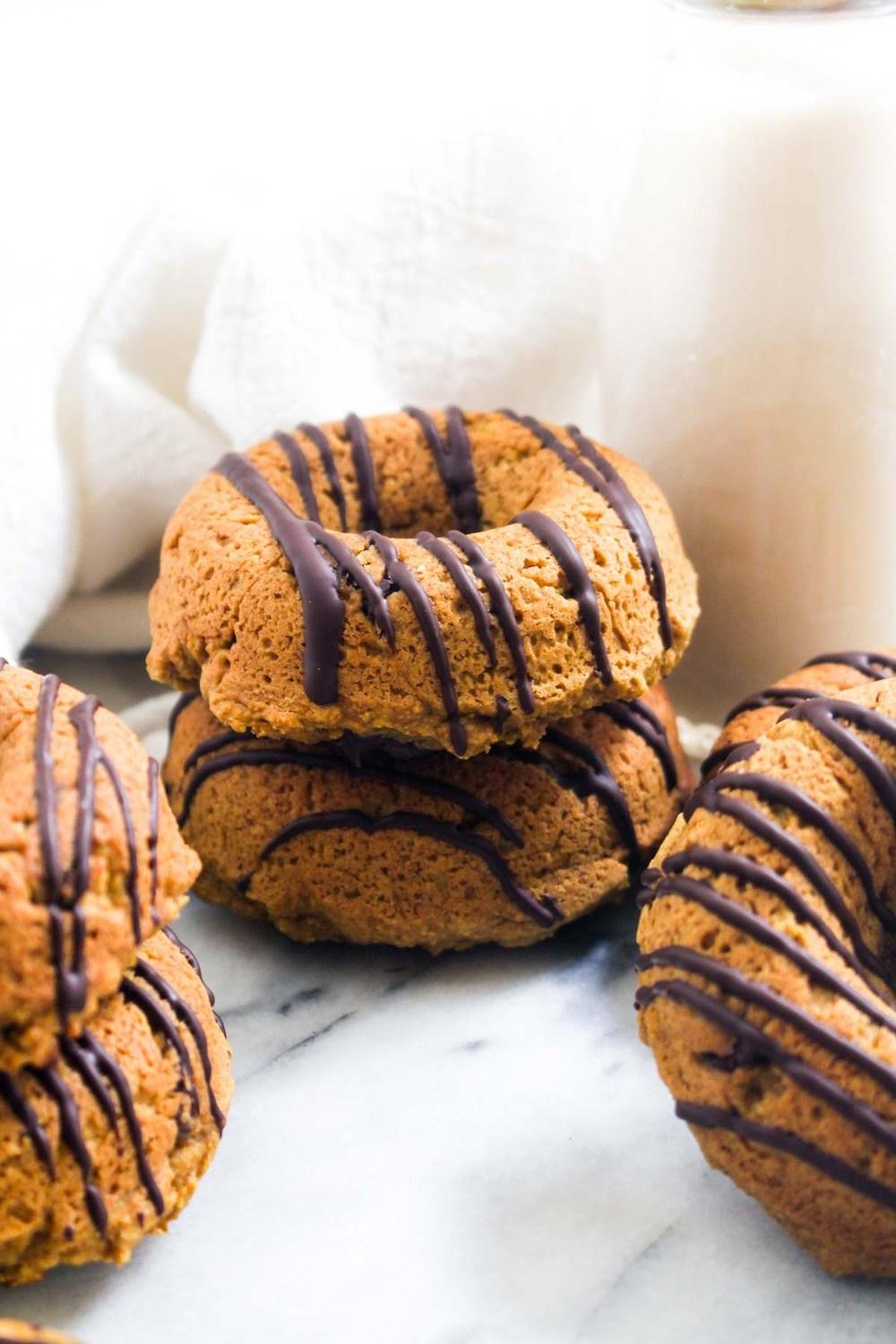 Pumpkin Chocolate Chip Donuts
Recipe by Catching Seeds
Visit website
---
---
---
---
Ingredients
0.5 cup pumpkin puree
1 teaspoon vanilla extract
0.5 cup maple syrup
2 tablespoons almond butter
0.33333333333333 cup coconut milk,
0.5 cup packed pitted dates
1.5 cup oat flour,
0.25 cup tapioca starch
2 teaspoons baking powder
0.5 teaspoon salt
1 teaspoons pumpkin pie spice
2 cups chocolate chips
---
Method
Preheat the oven to 350 degrees. Spray a 6 hole donut pan with nonstick cooking spray and set aside.
In a large bowl, add all the dry ingredients except the chocolate chips into a bowl and whisk to combine. Add the wet ingredients into a blender and blend until smooth. Pour the blended mixture into the dry ingredients and stir to combine. Add in one cup of the chocolate chips and stir again.
Spoon the batter into the donut pan, about half the batter will fill up the pan. Bake for 12-14 minutes or until the donuts spring back when poked. Let the donuts cool in the pan for 5 minutes and then invert onto a cooling rack. Repeat this process until all of the batter is baked.
In a double boiler, melt the remaining cup of chocolate. Once melted, drizzle the chocolate over the donuts. Let the donuts cool until the chocolate is set. Serve.
✅ Vegan
✅ Vegetarian
✅ Gluten free