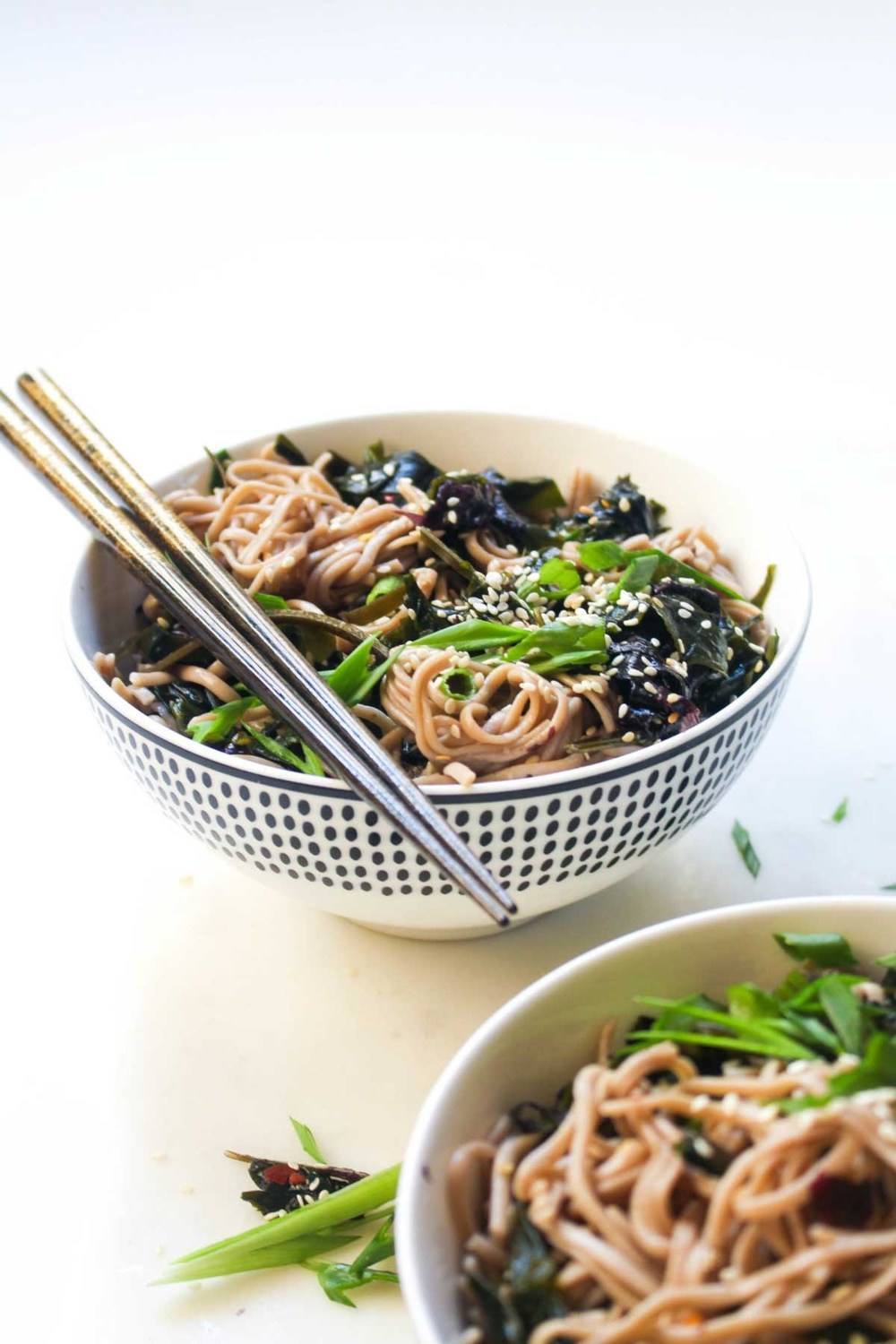 Seaweed Salad Soba Noodle Bowl
Recipe by Catching Seeds
Visit website
---
---
---
---
Ingredients
8 oz gluten-free soba noodles
2 sheet nori,
1/ 4 cup dulse,
0.25 cup wakame
3 sheets kombu
2 tablespoons sesame seeds
3 scallions,
for the dressing:
0.5 cup rice vinegar
0.25 cup coconut sugar
2 tablespoons liquid aminos*
1 tablespoon sesame oil
2 teaspoons red pepper flakes
1 teaspoon fresh grated ginger
pinch salt
---
Method
Add the kombu to a bowl and cover with cold water. Soak for 20 minutes. Add in the wakame and soak for 5 more minutes until the wakame doubles in size. Drain the seaweed and cut the kombu into thin strips. Add the kombu and wakame to a bowl.
While the seaweed is soaking, bring a large pot of water to a boil. Add in a big pinch of salt and the soba noodles. Stir to loosen the noodles, and cook until al dente. Drain and rinse with cold water. Add to the bowl with the seaweed and set aside.
Whisk together all the dressing ingredients. Pour over the noodles and toss to combine. Add in the nori, dulse, green onions, and sesame seeds. Toss to combine. Serve.