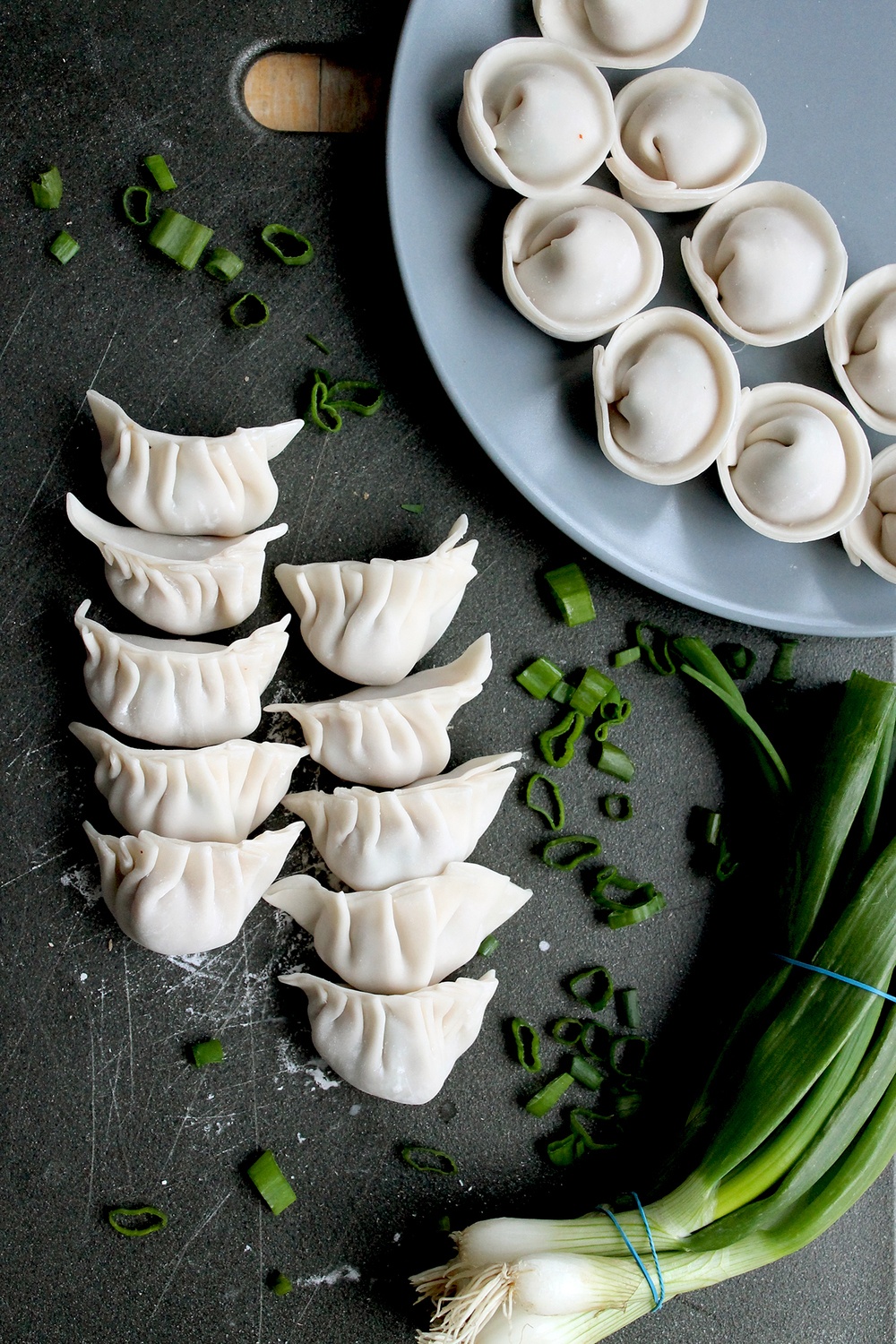 Spicy Pork Dumplings
Recipe by Cake and Whisky
Visit website
---
---
---
---
Ingredients
(for about 20 dumplings)

1 pack fresh dumpling wrappers

250g g minced pork

(you can also use chicken or prawn)

10g g freshly grated ginger

1 medium garlic clove, finely chopped or grated

15g g finely chopped spring onions greens

(+ more to serve)

1 tbsp sesame seeds

0.5 tsp cayenne pepper

0.5 tsp black pepper

1 tsp salt

lee Kum Kee
In a big bowl, combine the pork mince, ginger, garlic, spring onion, sesame seeds, Cayenne, pepper and salt until the mixture is perfectly combined and sort of sticky.
Take one dumpling wrapper, add a teaspoon of filling, wet the edges of the wrapper with water and fold whichever way you prefer (I made half wonton-style and half potsticker-style).
The wonton fold is the easiest - you just need to fold it in half (creating a half-moon shape), then pull the points together, wet one of them and stick it to the second point.
Repeat until you run out of wrappers.
Get a large pot of water to the boil, then add the dumplings and cook for about 3 minutes (or until the dumplings rise to the surface).
Remove the dumplings from the pot with a slotted spoon.
Distribute the dumplings between two bowls, top with a good drizzle of sesame dressing and chilli oil to taste. Sprinkle chopped spring onion on top and serve immediately.