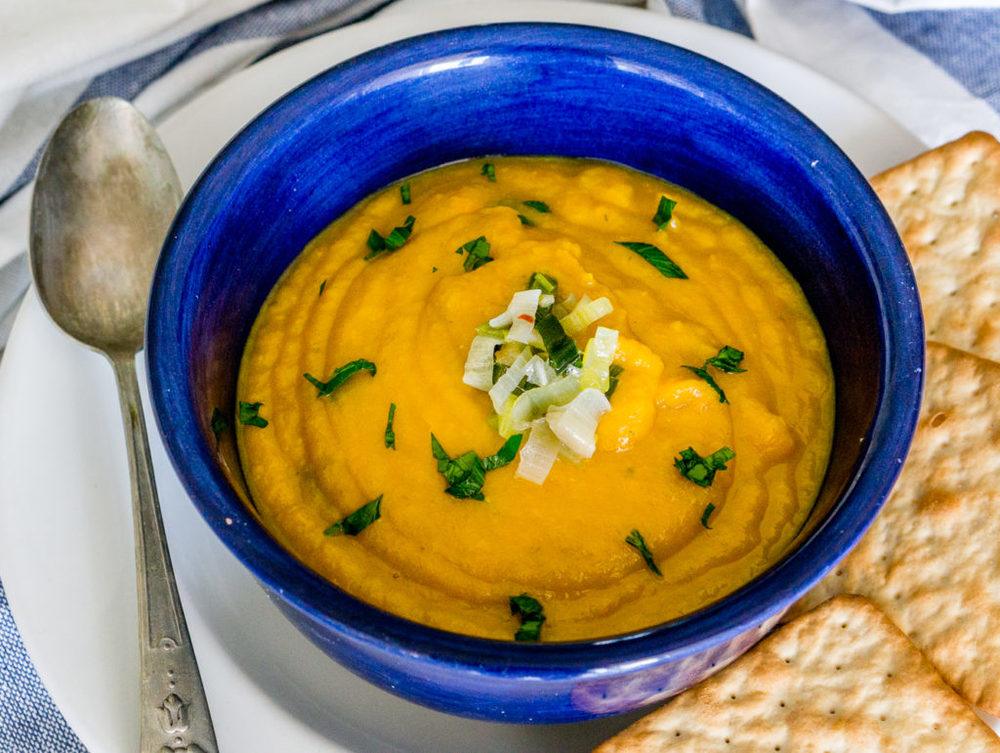 Sweet Potato Leek Soup
Recipe by Babaganosh
Visit website
---
---
---
---
Ingredients
1 large leek
3 garlic cloves
2 tablespoons olive oil
1 pinch red pepper flakes
1.5 lb sweet Potato
3 cups vegetable stock
1 teaspoon turmeric powder
salt & pepper
2 tablespoons fresh parsley leaves
---
Method
Prepare all the ingredients: Thinly slice the leek, discarding the tough green parts. Rinse the leek very well - it traps dirt easily. Mince the garlic cloves. Peel the sweet potato and dice into ~2 inch pieces
Cook the soup: In a 3-4 quart soup pot, heat the olive oil. Add the sliced leek, minced garlic, and red pepper flakes, if using. Saute over medium heat for 10 minutes, stirring frequently. This will allow the leeks to release their sweet flavor. If you wish, set aside about 2 tablespoons of sauteed leeks for garnish
Add the vegetable stock, diced sweet potato, and turmeric. Cover with a lid and bring to a boil. Reduce heat and allow to simmer for 10 minutes, or until the sweet potatoes are fully cooked.
Use an immersion blender to carefully blend the soup until the desired consistency. I like mine mostly smooth with a few chunks of sweet potato left. Season with salt and pepper, if desired. Garnish with fresh parsley leaves and sauteed leeks.