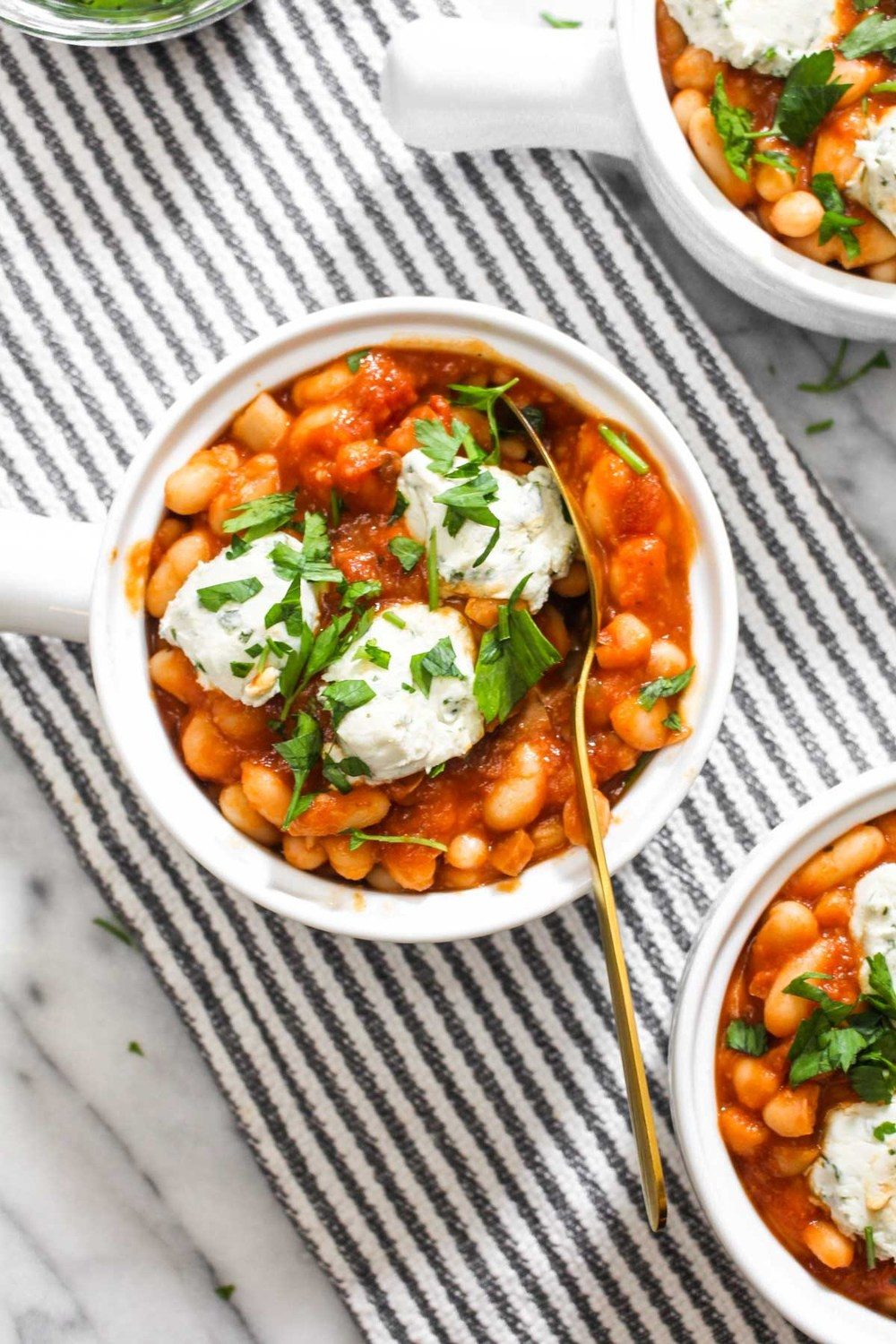 Tomato Cannellini Cassoulet
Recipe by Catching Seeds
Visit website
---
---
---
---
Ingredients
1 tablespoon avocado oil
0.5 onion
4 cloves garlic
0.25 cup tomato paste
1.5 cans diced tomatoes
0.5 teaspoon pepper
2 tablespoons Italian seasoning
1 cup veggie broth
2 cans cannellini beans
4 oz Kite Hill
---
Method
Preheat the oven to 350 degrees.
Heat the avocado oil in a large sauce pot. Add in the onion and sauté until translucent, about 7-10 minutes. Add in the garlic and sauté for another 30 seconds, or until fragrant.

Add in the tomato paste and mix well. Add in the remaining ingredients, except the beans and cream cheese, stir and cover. Simmer the sauce for 30minutes, stirring occasionally.
Once the sauce has simmered, add in the cannellini beans. Transfer the mixture to a 9x9 baking dish or four small ramekins. Bake for 30 minutes.
Remove from the oven and top with dollops of cheese. Serve.
✅ Vegan
✅ Vegetarian
✅ Gluten free