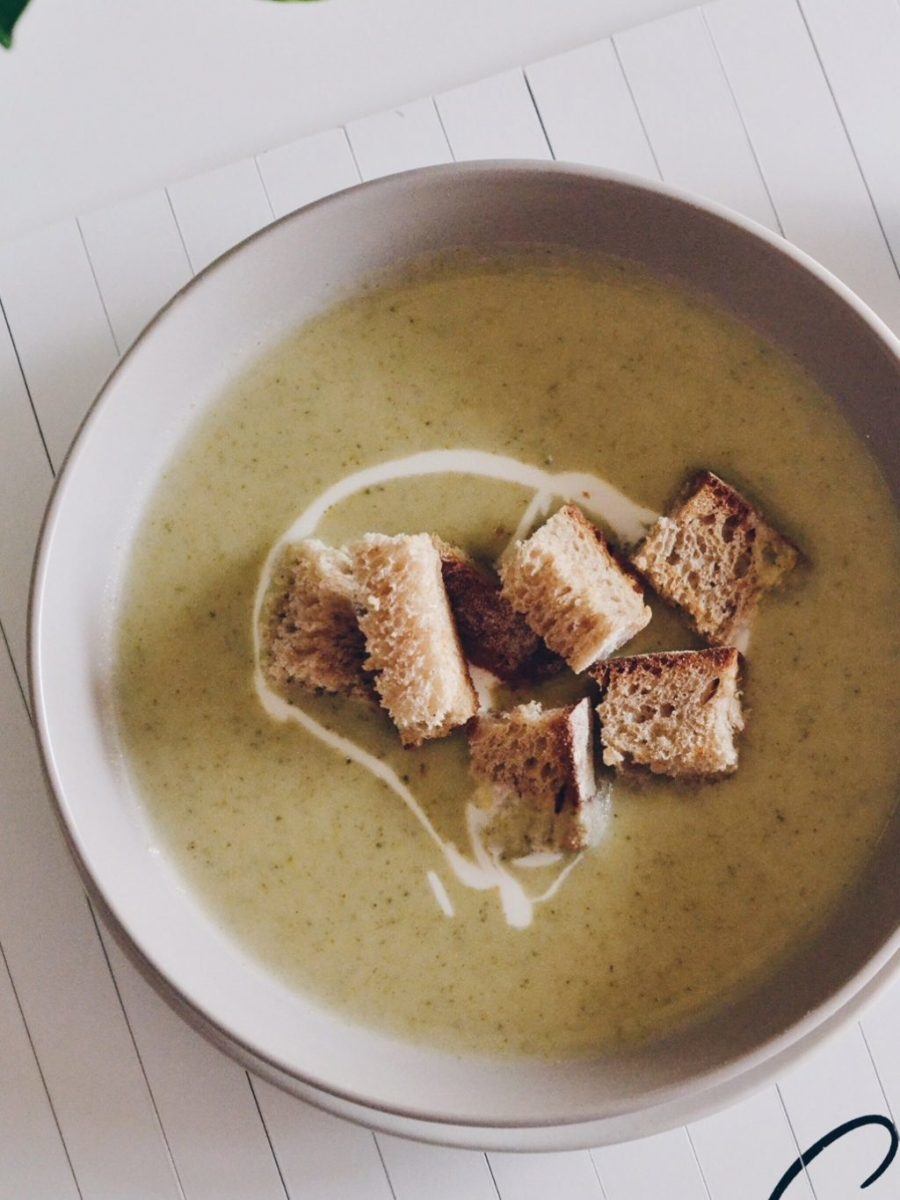 Broccoli soup
Recipe by Mandarina
Visit website
---
---
---
---
Ingredients
1 medium onion
2 medium potatoes
800 g Broccoli
6 cups water
100 ml cream
4 tbs olive oil
1-2 tbs Tahini
1 tsp cumin
salt
pepper
4 slices of multigrain bread
2 tbsp olive oil
salt
pepper
spices of choice
---
Method
Peel and cut the potato into cubes and set aside.
Chop the onion and set aside.
Heat two tbsp. olive oil in a large stockpot over medium heat. Add the onion and cook for around 5-7 minutes.
Add the potato and broccoli florets and cook, stirring occasionally, until the vegetables have begun to soften, about 8 to 12 minutes.
Add water and bring to a boil. Reduce the heat to low, and simmer for 30 min, or until the vegetables are tender.
At this point remove the pot from heat, add cumin, 2 tbsp. olive oil and tahini, and blend until smooth, using an immersion blender.
Add cream and season to taste with salt and pepper.
Pour in serving bowls, and enjoy with homemade croutons on top.
Preheat oven at 180 Degrees Celsius.
Cut bread in cubes and put it in a big bowl.
Drizzle with olive oil and season with salt, pepper and spices and mix well.
Spread the bread cubes into an even layer on a baking pan.
Bake for 10-15 minutes, or until it becomes golden brown, at the edges.
Let them cool slightly and enjoy over salads or soups.