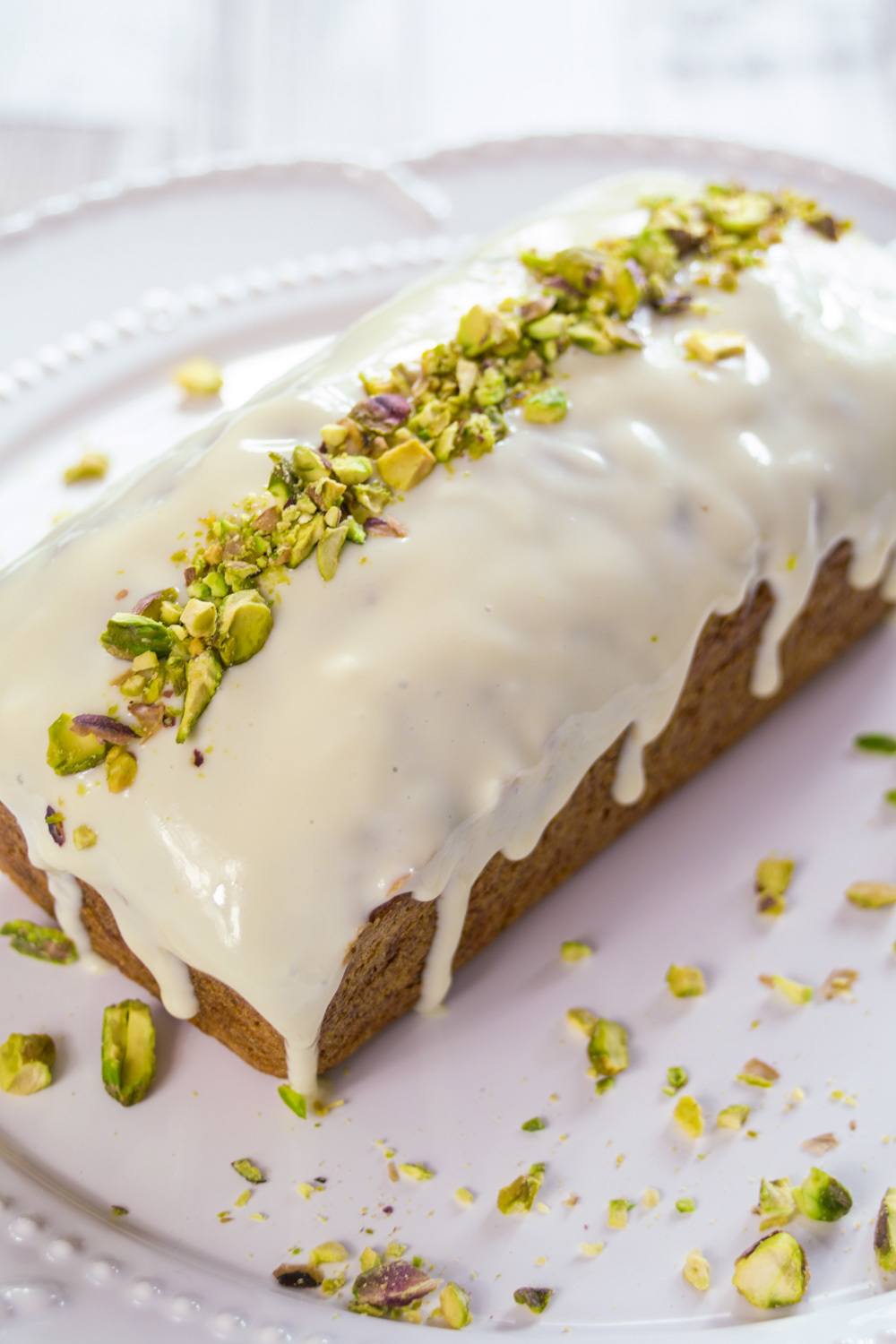 Courgette and Lemon Loaf Cake with Maple Icing
Recipe by Globe Scoffers
Visit website
---
---
---
---
Ingredients
110 g courgette/zucchini
100 g golden caster sugar
60 ml sunflower oil
1 large egg
2 lemon zest
0.5 tsp vanilla extract
150 g self-raising flour 
0.5 tsp baking powder
125 g low fat cream cheese
4 tsp maple syrup
1 tbsp icing sugar
1 tbsp pistachios
---
Method
Preheat the oven to 180°C / fan 160°C / gas 4. Line and grease an 18cm by 8cm loaf tin.
Finely grate the courgette, then squeeze out as much liquid as you can with your hands. Too much liquid left in could make the cake soggy.
Stir the courgette in with sugar, sunflower oil, egg, lemon zest and vanilla extract.
Fold in the flour and baking powder until they disappear, don't overmix.
The mixture should be quite thick and sticky. Scrape it into the prepared tin and cook for 45 minutes. Check your cake is cooked by inserting a metal skewer into the centre, which should come out clean.
Remove from the tin and leave to cool on a metal rack.
Once the cake has completely cooled down, you can make your icing. In an electric mixer cream the low-fat cheese for a few minutes until it becomes soft. Add the maple syrup and icing sugar. The icing will be quite runny, this fine though it adds to the rustic look.
Carefully spoon the icing on to the loaf cake and allow to drip down the sides. Sprinkle your crushed pistachios along the centre.
Help yourself to a large piece for an afternoon treat. Enjoy!