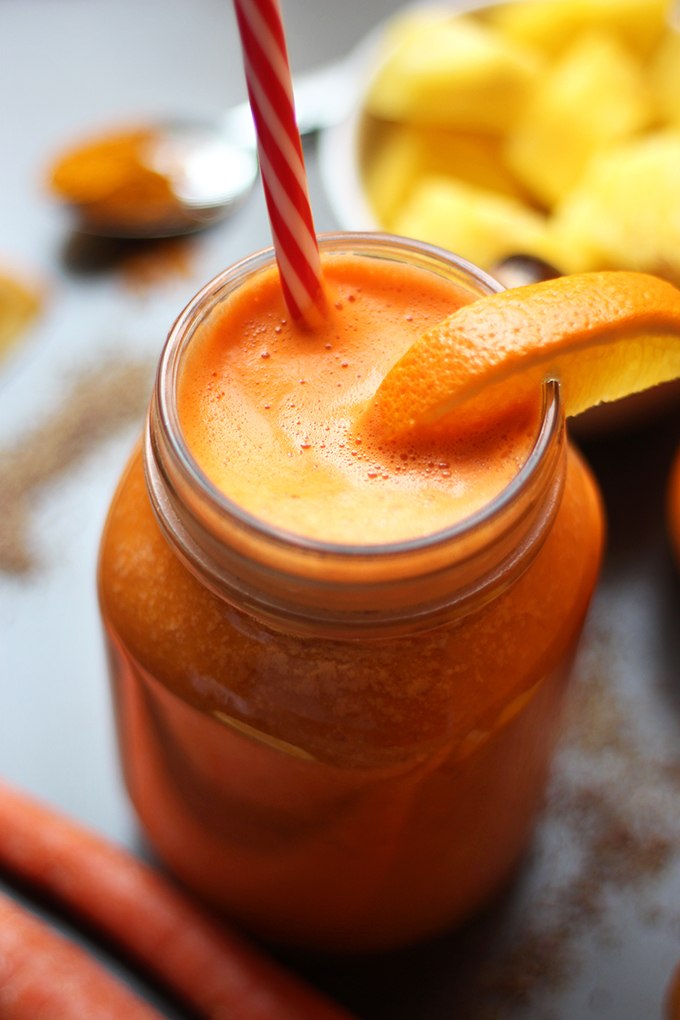 Easy Carrot Orange Pineapple Detox Juice
Recipe by Sweet Like Cocoa
Visit website
---
---
Chock full of vitamins and minerals, this Carrot Orange Pineapple Detox Juice is a delicious dose of health! Easy to make with no juicer required!
---
---
Ingredients
---
---
Method
Carrot juice using a blender: * (Skip if using a juicer or store-bought carrot juice)
Peel and chop carrots
Add to your blender with enough cold water to a bit less then halfway up the carrots
Blend until you have a smooth carrot mixture
Add the mixture to a cheesecloth or nut milk bag
Squeeze as much of the liquid out of the carrot mixture - this should give you just about 1 cup of juice
Save the pulp for something else!
Prepare the orange juice: (skip if using store-bought juice)
Juice approximately 3 large oranges - I do this old school, just by cutting in half and squeezing the juice out manually, if available use a citrus juicer
Assemble the Juice:
Add the carrot juice, orange juice, pineapple chunks, flax, turmeric & black pepper to a blender
Blend!
Enjoy, and feel the health!