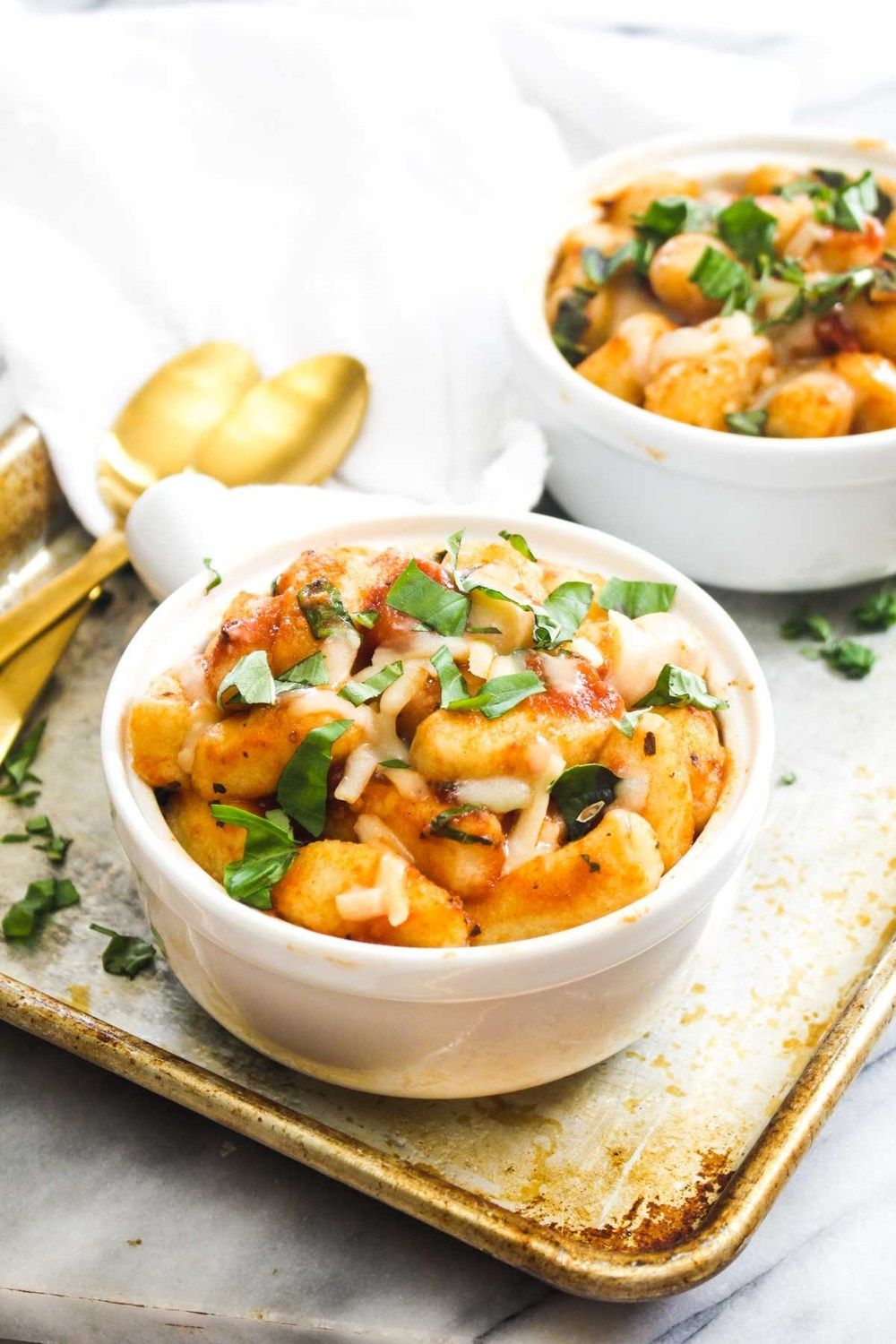 Gluten Free Vegan Gnocchi
Recipe by Catching Seeds
Visit website
---
---
---
---
Ingredients
1.5 pounds russet potatoes
1 cup gluten free flour
0.5 cup potato starch
0.5 teaspoon salt
1 tablespoon olive oil
---
Method
Bring a large pot of water to a boil. Add in the potatoes, whole and unpeeled, into the pot of water. Boil until fork tender, even in the middle. This can take between 20-40 minutes depending on the size of the potato. Once the potatoes are tender, remove them from the water and let them cool in a colander.
While the potatoes are cooking, whisk together the flour and potato starch. Set aside.
Once the potatoes are cool enough to comfortable handle, peel the potatoes. The skin should easily remove with just your hands, or you can use a vegetable peeler, if desired. Cut the potatoes into manageable chunks and put them through a ricer.
Spread the riced potatoes out on a baking tray and let cool completely.
Once cooled, drizzle the olive oil over the potatoes. Sprinkle on the flour and kneed the dough to combine. Once all the flour is incorporated, form the dough into a ball. Cut the dough into sized pieces. Inch off dough pieces and form them into gnocchi sized dumplings, rolling and squeezing them in your hands.
Bring a large pot of water to a boil. Add in a generous pinch of salt and reduce to a simmer. Add in 1/2 of the gnocchi so as to not crowd the pan. Once the gnocchi has floated to the top, 1-2 minutes, use a spider or slotted spoon to remove them from the water and immediately transfer to your serving sauce of choice. Repeat with the last half and serve immediately.
✅ Vegan
✅ Vegetarian
✅ Gluten free