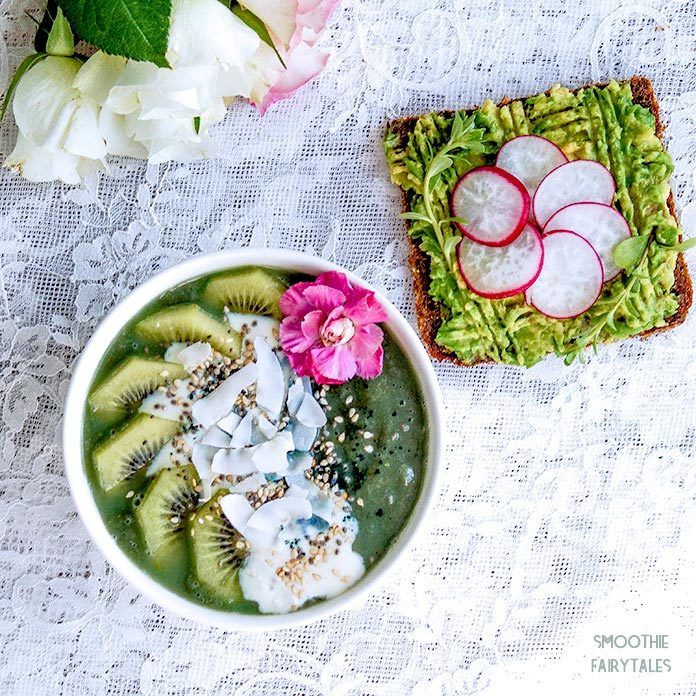 Green Smoothie Bowl with Spirulina
Recipe by Smoothie Fairytales
Visit website
---
---
A healthy green smoothie bowl recipe. It is mainly made of fruits and the "lovely" green hue comes from the added spirulina. Simple & very tasty!
---
---
Ingredients
3 kiwifruits
1 banana
1 Pear Juice or Cider
0.5 cup almond milk
2 tbsp Soy Yogurt
1 tbsp spirulina powder
toppings of your choice
---
Method
Pour the milk in a blender jar.
Peel the kiwis and the pear, chop them roughly and place them into the blender.
Break the banana into two chunks and place it into the blender jar as well.
Process until nice and smooth.
Pour the smoothie in a bowl or a jar. Add toppings of your choice and serve.