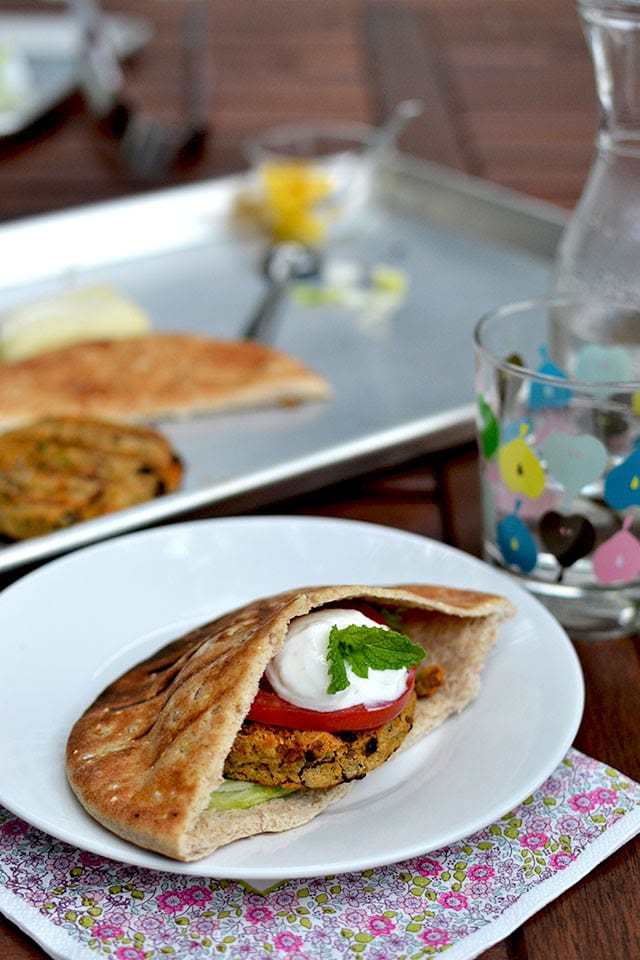 Lentil Chickpea Burger
Recipe by Cook's Hideout
Visit website
---
---
Indian flavored Burger -- it holds up its shape on the grill and tastes amazing.
---
---
Ingredients
0.5 cup Masoor dal
1 oz 15 . cans Chickpeas
1 onion
1 red bell pepper
2 carrot
4 cloves garlic
2 eggs
2 tsps cumin
1 tsp coriander
1 tsp chili powder
0.5 cup mint leaves
0.5 cup cilantro
1 cup breadcrumbs
0.5 tsp baking powder
to taste Salt
---
Method
Cook lentils until tender either in the pressure cooker or in a sauce pot with lots of water. Drain any excess water and set aside.
Heat 2tbsp olive oil in a skillet over medium heat. Add onion and bell pepper; cook for 7~8 minutes or until the veggies are soft. Stir in garlic, cook for 1 minute and turn off the stove.
Blend chickpeas, mint, cilantro, eggs (or flax egg), cumin, coriander, red chili powder, salt and pepper in food processor 2 minutes, or until smooth.
Stir chickpea mixture, breadcrumbs, carrots and baking powder into lentils. Shape into 8~10 patties. Layer patties between plastic wrap and freeze.
Preheat grill to high. Brush patties with oil and cook 6 minutes on each side.