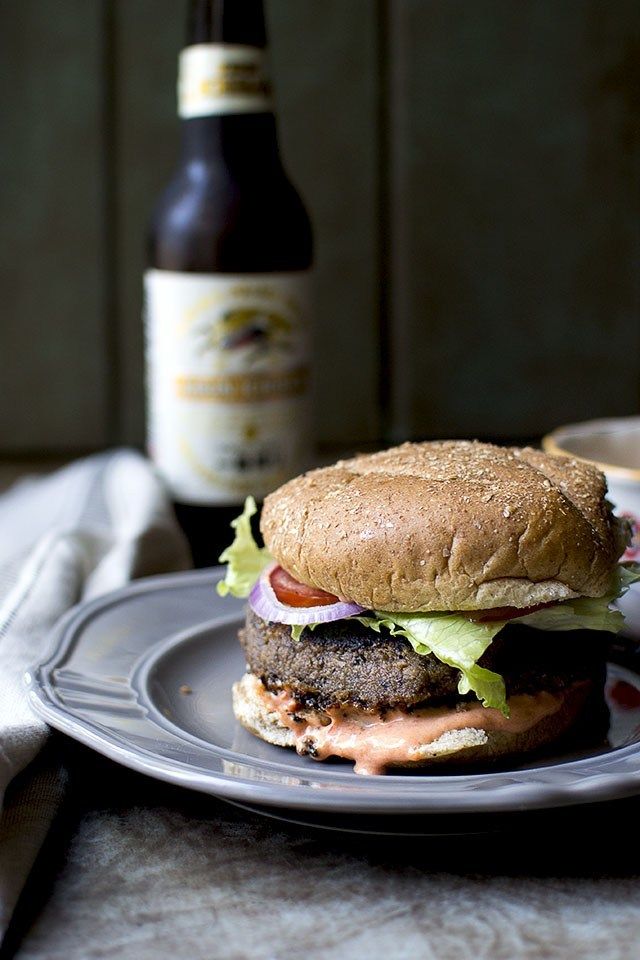 Lentil Mushroom Vegetarian Burger
Recipe by Cook's Hideout
Visit website
---
---
---
---
Ingredients
1 cup cooked red lentils
8 oz cremini mushrooms
2 tbsp olive oil
1 large onion
2 garlic cloves
Ritz Cracker
Ritz Cracker
1½ cups Breadcrumbs, preferably wholegrain
2 tsp dried thyme
1 tsp dried oregano
1 tbsp white miso
2 tbsp Tamari
to taste Salt Pepper
Ritz Cracker
2 tbsp harissa
Ritz Cracker
to taste Salt
---
Method
Combine vegan mayonnaise, harissa, salt and cayenne pepper. Mix well.
Heat olive oil in a pan, aadd the onions and garlic and cook till the onions are lightly browning around the edges, about 6~8 minutes.
Add mushrooms, dried thyme and dried oregano. Cook for another 5 minutes. Season with salt and pepper. Turn off the heat and let cool slightly.
Pulse the pecans in a food processor until finely ground. Add the mushroom mixture along with lentils, tamari and miso. Pulse until evenly combined but still with some texture.
Transfer to a large mixing bowl, and add the breadcrumbs. Mix them together by hand. Taste and adjust the seasonings. Shape the mixture into 4~6 burgers.
These burgers can be baked at 350°F on a parchment lined baking sheet for 15 minutes on both sides. Alternately, heat 2tsp olive oil in a skillet over medium high heat and cook the burgers until crisp on both sides, about 2~3 minutes per side. Serve hot.
Smear both sides of the burger buns liberally with the harissa mayo, place the burger on the bottom bun and top with your favorite toppings and serve right away.