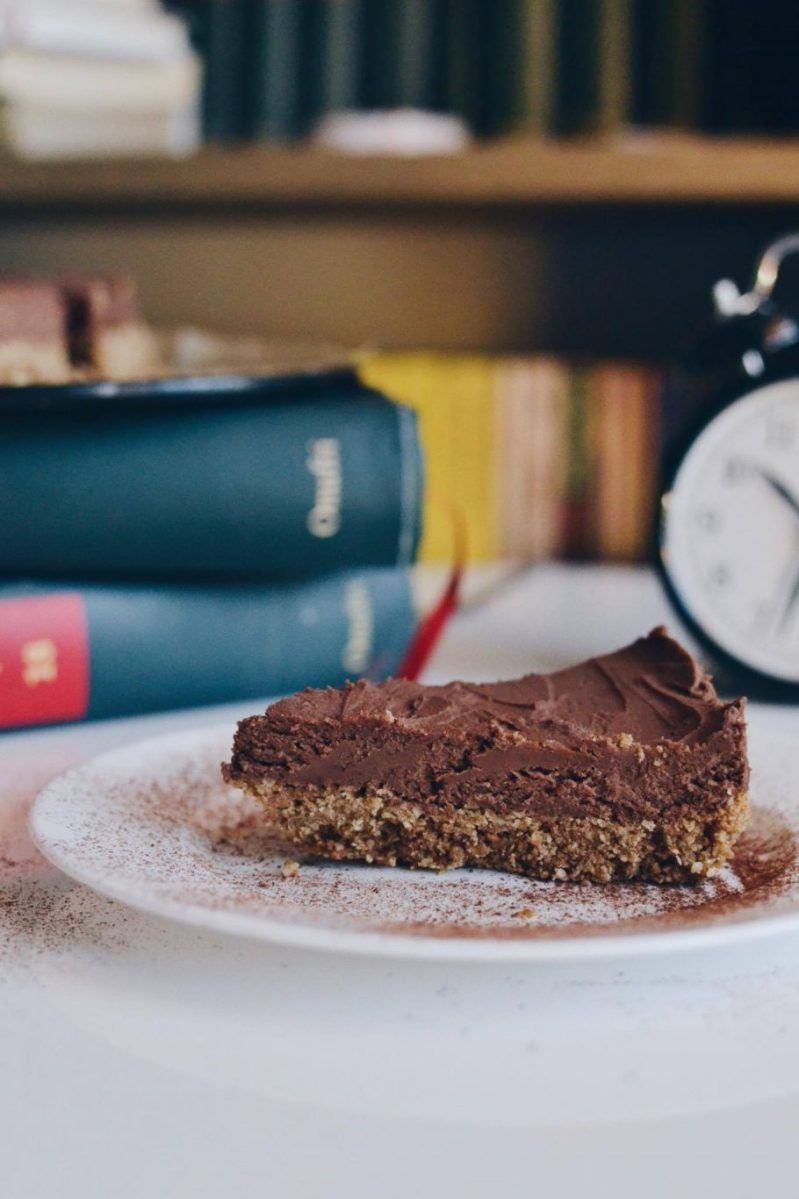 No-bake chocolate cheesecake
Recipe by Mandarina
Visit website
---
---
---
---
Ingredients
80 g butter
0.33333333333333 cup hazelnuts
0.5 tsp cinnamon
200 g cookies of choice
350 g cream cheese. I strongly suggest using Philadelphia for this recipe
150 g dark chocolate
100 ml cream
0.33333333333333 - ½ cup powdered sugar
2 tbsp unsweetened cocoa powder
---
Method
Start by preparing the cookie base.
Melt the butter and set aside.
Put cookies, hazelnuts and cinnamon in a food processor and crush them. You may also put them in a large plastic bag, and crush them using a rolling pin until very fine crumbs form.
Pour crumbs into a medium bowl and stir in butter, until well combined.
You may choose to prepare individual cheesecakes, or a whole cheesecake that serves 8-10 persons.
Depending on your choice, press the crumb mixture into a 20 cm spring-form pan and press flat, or add the cookie crumbs in glasses or jars and press them with the back of a spoon.
Put the cream cheese in a large bowl and beat it using an electric mixer at medium speed, until smooth.
Chop the chocolate and set aside.
In a small saucepan warm the cream and add the chopped chocolate.
Mix very well, until the chocolate is melted.
Sift cocoa and powdered sugar over the cream cheese and mix very well.
Add the chocolate and cream mixture and mix well.
Pour the filling over the crust and smooth the top with a rubber spatula.
Cover with plastic wrap, and refrigerate until firm, ideally overnight, or for a minimum of 2 hours.