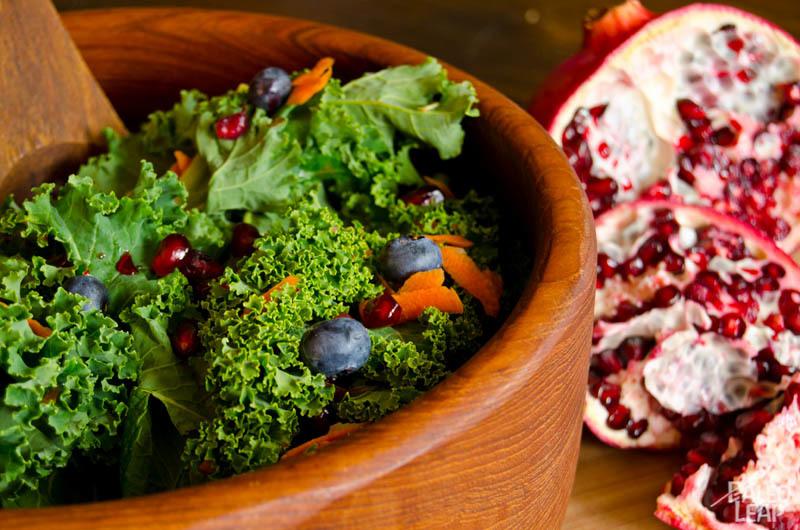 Raw Kale Salad
Recipe by Paleo Leap | Paleo diet Recipes & Tips
Visit website
---
---
A simple, delicious and highly nutritious Paleo kale salad with added blueberries, pomegranate seeds, almonds and fresh mint.
---
---
Ingredients
3 bunches fresh kale;

1 cup fresh blueberries;

2 medium carrots, grated;

½ cup pomegranate seed;

⅓ cup sliced almonds;

⅓ cup raw pumpkin seeds;

1 tbsp fresh mint, chopped;

¾ cup balsamic vinegar;

1 clove garlic, crushed;

1 tsp dried oregano;

2 tsp Dijon or homemade mustard;

¾ cup extra-virgin olive oil;

sea salt and freshly ground black pepper to taste;
---
---
Method
Rinse the kale and spin it or pat it with paper towels until dry. Place in a large serving bowl and top with the remaining ingredients. In a small bowl, whisk together all the ingredients for the vinaigrette. Whisk immediately before serving to ensure that the olive oil and vinegar haven't separated. Pour the vinaigrette evenly on the salad. Toss well and serve.