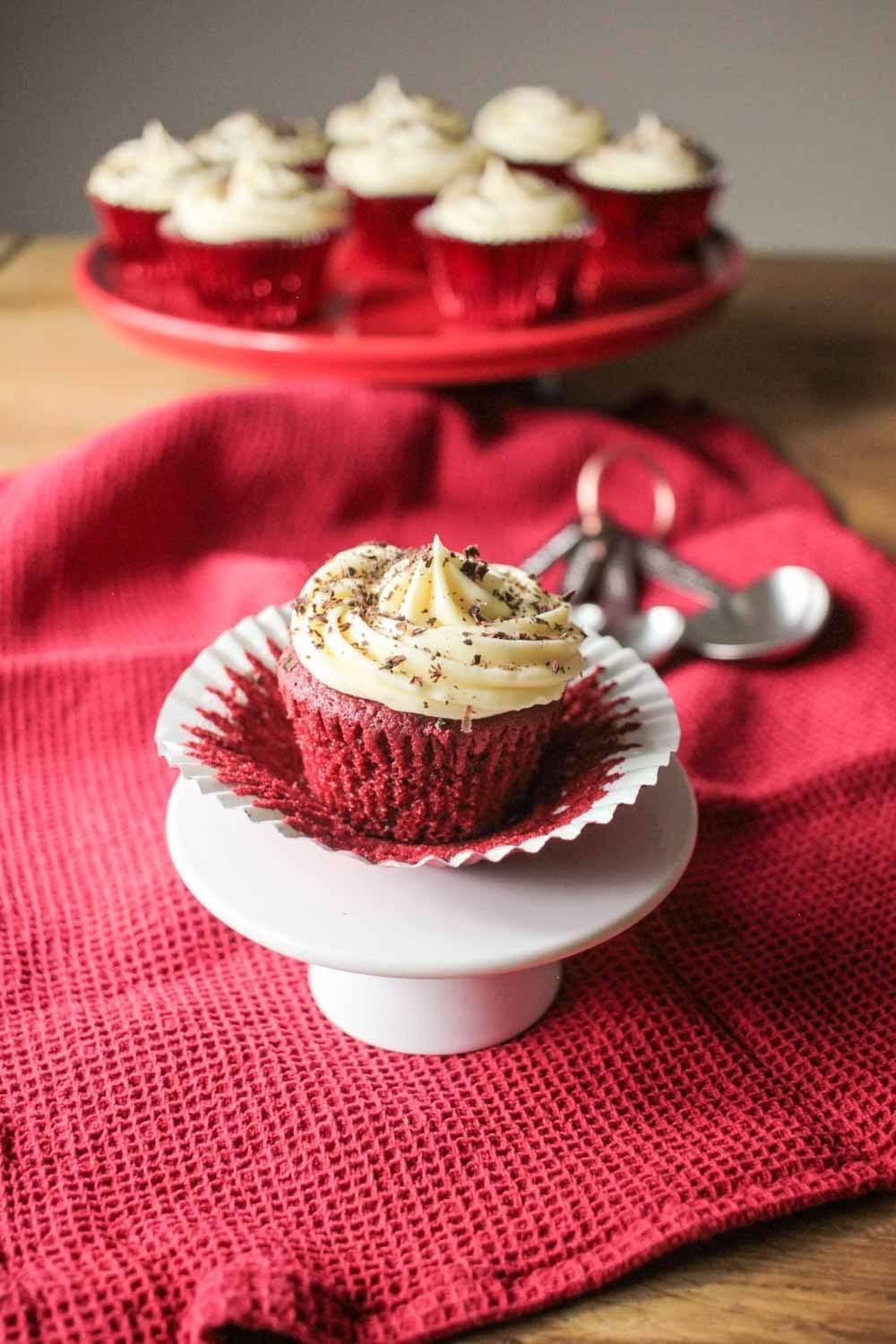 Red Velvet Cupcakes
Recipe by Globe Scoffers
Visit website
---
---
---
---
Ingredients
165 g plain flour
2 tsp cocoa powder
1.5 tsp baking powder
0.5 tsp bicarbonate of soda
70 g margarine/unsalted butter
135 g caster sugar
1 tsp vanilla extract
1 eggs
120 ml buttermilk
1 tsp cider vinegar
1 tsp red food colouring
dark chocolate
325 g icing sugar
150 g margarine/unsalted butter
2 tbsp cream cheese
1 tsp vanilla extract
---
Method
Pre heat the oven to 170°C / gas mark 3 / 325°F and line a 12 hole muffin tin.
In a bowl mix together the flour, cocoa powder, baking powder and the bicarbonate of soda and set aside.
In another bowl cream the butter and sugar together with a whisk until you have a light fluffy mixture. Beat in the food colouring and vanilla extract until all your mixture is red.
Add half of the dried mixture to the red mixture and beat in well. Now add the egg, still beating and then the remaining dry mixture.
Finally beat in the buttermilk and cider vinegar .
Divide the mixture into the prepared cases and bake for 20 minutes.
Once the cake are done put them on a wire rack and leave them to cool. While that's happening make your cream cheese frosting.
Beat together the butter and sugar until you have a paste. Then add the cream cheese and vanilla extract then beat together until it's all combined. Place into a piping bag with the nozzle of your choice and pipe away.
Grate some dark chocolate on the top for decoration.
Serve and enjoy!