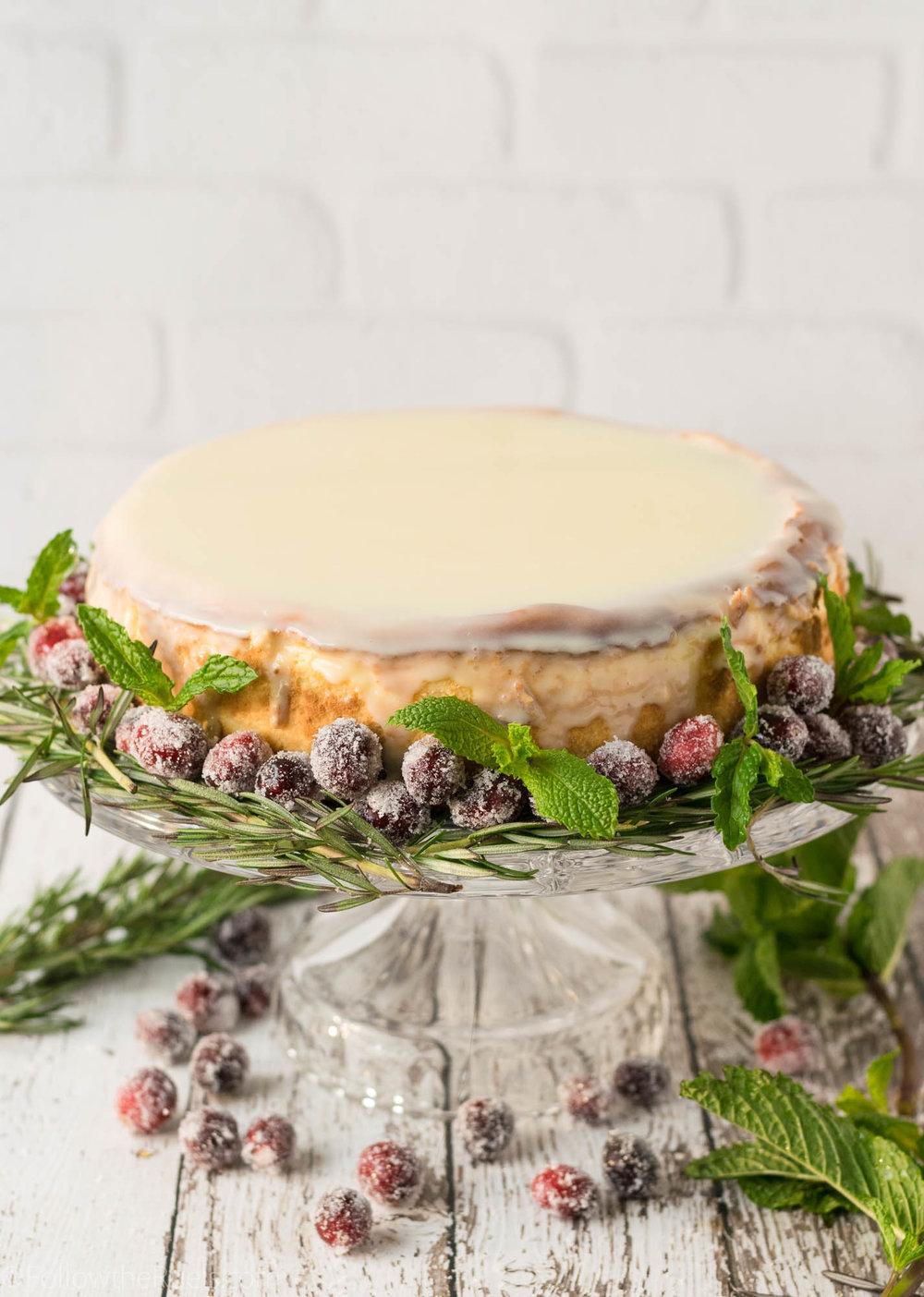 White Chocolate Cheesecake
Recipe by The Honey Blonde
Visit website
---
---
Not only is there white chocolate IN the cheesecake, but there is also white chocolate ON the cheesecake. The white chocolate in the cheesecake is very subtle so the extra chocolate on top helps boost that white chocolate flavor so people aren't confused about what they are eating.
---
Servings
1 large cheesecake
---
Ingredients
1 Cookie Crust

8.8oz package of Biscoff Cookies

4 tbsp butter

(melted)

cheesecake

4 8oz packages of cream cheese

1 cup sugar

8 oz white baking chocolate

(melted)

6 eggs

((beaten))

1 tsp vanilla bean paste

(or vanilla extract)

1 oz package of sour cream

White chocolate ganache

8 oz white Chocolate

(chopped into chucks or chips )

½ cup heavy cream

1 tbsp butter
---
---
Method
Preheat oven to 350 degrees F.

To the work bowl of a food processor add the Biscoff cookies. Pulse 10 to 15 times until the cookies have turned to crumbs. Turn the food processor on low speed and drizzle in butter. Pour the crumb mixture into the bottom of a spring form pan and distribute evenly across the bottom. Use a glass or your hand to press the crumbs into a crust along the bottom of the pan. Set aside.

In a large bowl, beat together the cream cheese and sugar until thoroughly whipped. Pour in the melted white chocolate and mix to distribute through the cream cheese and sugar mixture. Mix in the eggs, three at a time. Then mix in vanilla and sour cream.

Pour batter on top of the crust and use the back of a spatula to even out the surface. Bake for 70 to 75 minutes, until the edges are golden brown and the center has a slight jiggle. If the top starts to brown too early, spray one side of a piece of foil with baking spray and place the foil on top of the of the cake.

Remove the cheesecake from the oven and allow to cool to room temperature. About 2 hours. Meanwhile, make the ganache. Pour the white chocolate into the bottom of a bowl. Heat the heavy cream in the microwave for about 60 to 90 seconds until it is very hot. Pour the hot cream over the chocolate and let sit for 5 minutes.

Stir the chocolate and cream until smooth, then stir in the butter. Let the ganache cool to room temperature. About 10 minutes. Pour the room temperature ganache over the cheesecake. Then top the pan off with plastic wrap or tin foil.

Place in the fridge to cool for at least 4 hours, but preferably overnight. Serve chilled.