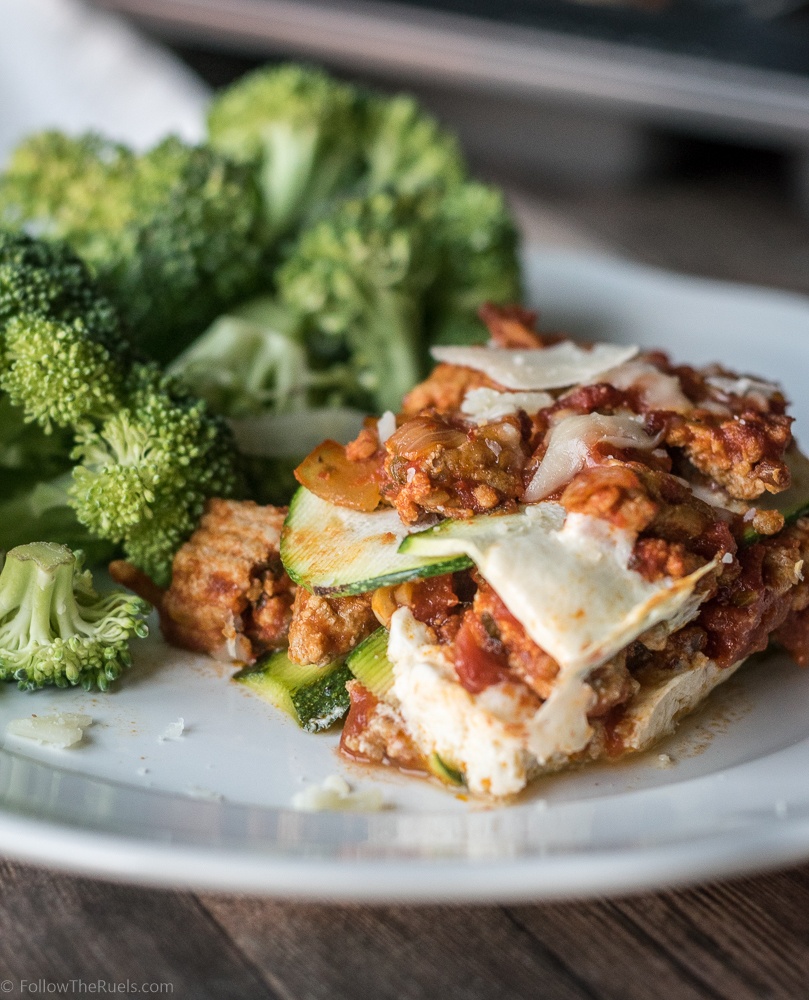 Zucchini Lasagna
Recipe by The Honey Blonde
Visit website
---
---
---
---
Ingredients
---
---
Method
Preheat oven to 375 degrees.
Lay zucchini slices on paper towels and sprinkle with salt. Zucchini will start to "sweat" and form water droplets on top. Set aside.
Meanwhile, in a large pan, saute the ground turkey in 2 tsp of olive oil until brown. Add pasta sauce and let simmer, stirring occasionally, until pasta sauce has reduced and is no longer watery. About 5 minutes.
In a small bowl, mix together ricotta and nutmeg, then set aside. Pat down zucchini to absorb as much of the water as possible.
To assemble the lasagna, start by spreading a layer of sauce across the bottom of the baking dish. Next lay on one or two layers of zucchini slices then spread on a layer of the ricotta and sprinkle the mozzarella cheese on top. Repeat steps with sauce, zucchini and cheeses. Finish off the lasagna with a layer of sauce and a sprinkle of the remaining mozzarella cheese and the Parmesan.
Bake for 15 to 20 minutes if using individual loaf pans, or 30 minutes if using a casserole dish.
Remove from oven and let cool for 10 minutes before serving.