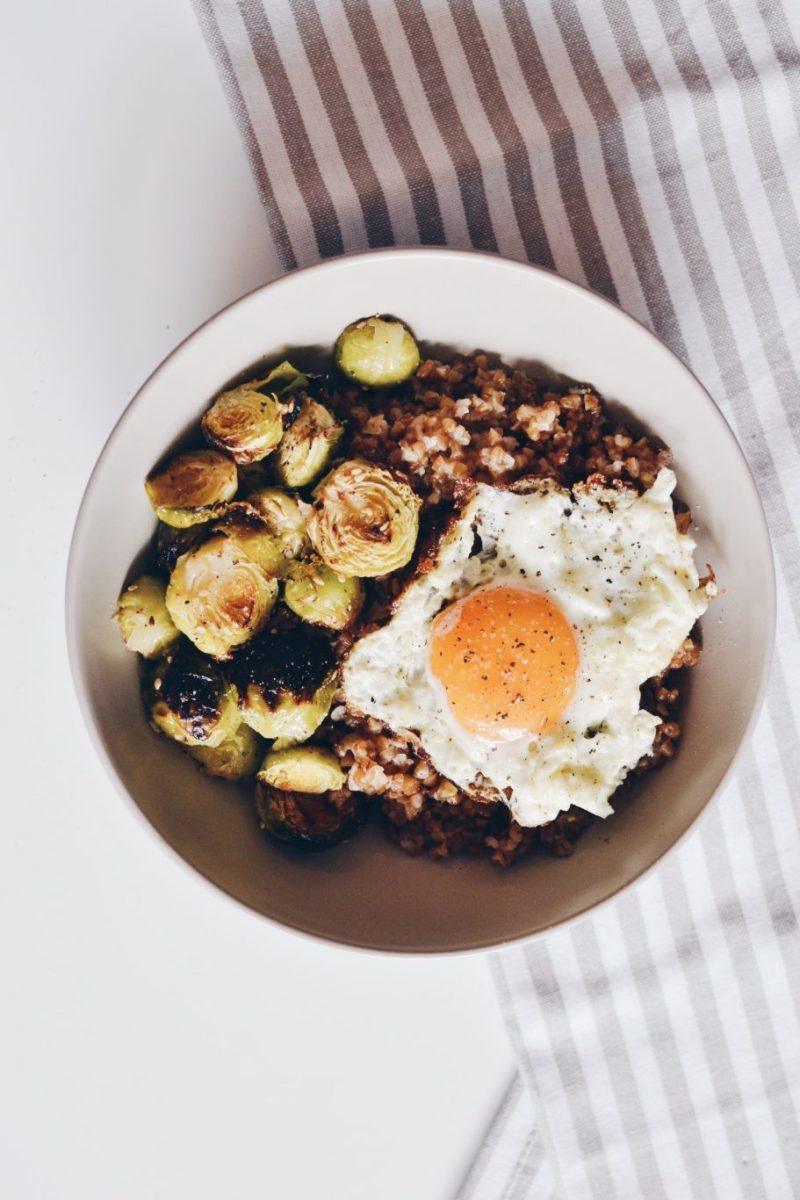 Roasted Brussels sprouts with bulgur and sunny side up egg
Recipe by Mandarina
Visit website
---
---
---
---
Ingredients
500 g Brussels Sprouts

2 tbs lemon juice

2 tbs olive oil

salt

pepper

grated hard cheese

(optional)

sesame seeds

(optional)

1¾ cups brown bulgur

3½ cups water

2 tbs olive oil

2 tbs butter

salt

pepper

4 eggs

1 tbs olive oil

salt

pepper
---
---
Method
 Preheat the oven at 220 degrees Celsius.
Trim bottom of Brussels sprouts, remove any outer leaves if necessary and clean under running water. Dry them using kitchen paper.
Slice each Brussels sprout in half top to bottom.
Put the sprouts in big bowl and add the lemon juice, olive oil, salt, pepper and sesame seeds if using.
Toss them well and place them in a pan in one layer.
Cook in the preheated oven at 220 degrees Celsius, until sprouts begin to brown, about 20-30 minutes.
Add the grated cheese if using. Their heat will melt the cheese and give a nice texture.
Taste, and add more salt and pepper if necessary.
While the Brussels sprouts are roasting cook the bulgur.
Place the bulgur in a saucepan with water over high heat.
Once it starts to boil lower the heat and let it cook for around 15 minutes. After this time it should have absorbed most of the liquids.
Add salt, butter and olive oil and cook for another 5-10 minutes until all the liquid has been absorbed and the bulgur is cooked but is still a little al dente.
Add a little pepper at the end if you like.
Add the olive oil in a non-stick skillet set over medium-low. When the olive oil is hot gently pour the eggs in the skillet.
Cook until the white is opaque and the yolk has set, about 2 to 3 minutes.
Sprinkle with salt and pepper as desired.
Place the bulgur and roasted Brussels sprouts in a dish next to each other.
Put the cooked egg on top.
Enjoy while still warm.