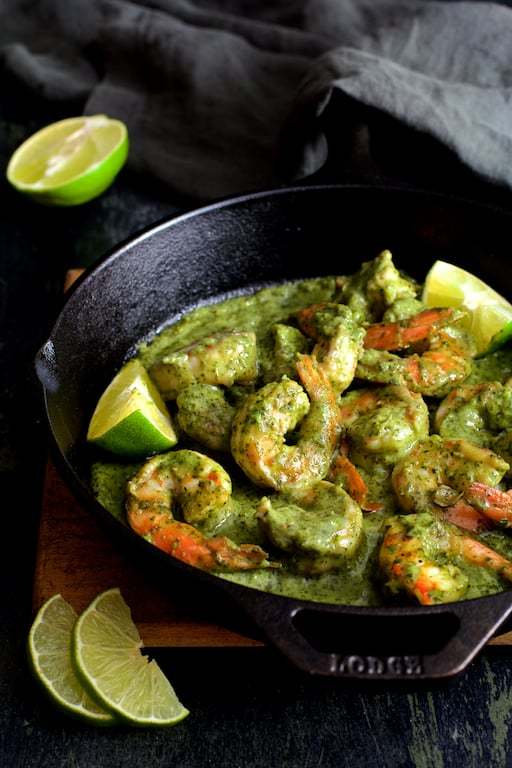 Shrimp in Avocado Butter
Recipe by From a Chef's Kitchen
Visit website
---
---
Limey, buttery and easy, Shrimp in Avocado Butter makes a luxurious appetizer, tapas or delicious, indulgent dinner!
---
Servings
Cuisines
Courses
---
Ingredients
1 large avocado
0.5 stick unsalted butter
1 small bunch fresh cilantro, leaves and tender stems
2 cloves garlic
2-3 tablespoons fresh lime juice
salt
Hot sauce
2 tablespoons olive oil
freshly ground black pepper
1 pound jumbo (12-20 ct) shrimp
---
Method
Combine avocado, butter, cilantro, garlic and lime juice in a food processor. Process until smooth. Season with salt to taste and add lime juice as needed. Set aside.
Heat olive oil over medium-high heat in a cast iron skillet. Season shrimp with salt and black pepper.
Place shrimp in the skillet and cook 1-2 minutes per side or until translucent and firm.
Add butter to the skillet and melt over the shrimp. Serve immediately with lime wedges.