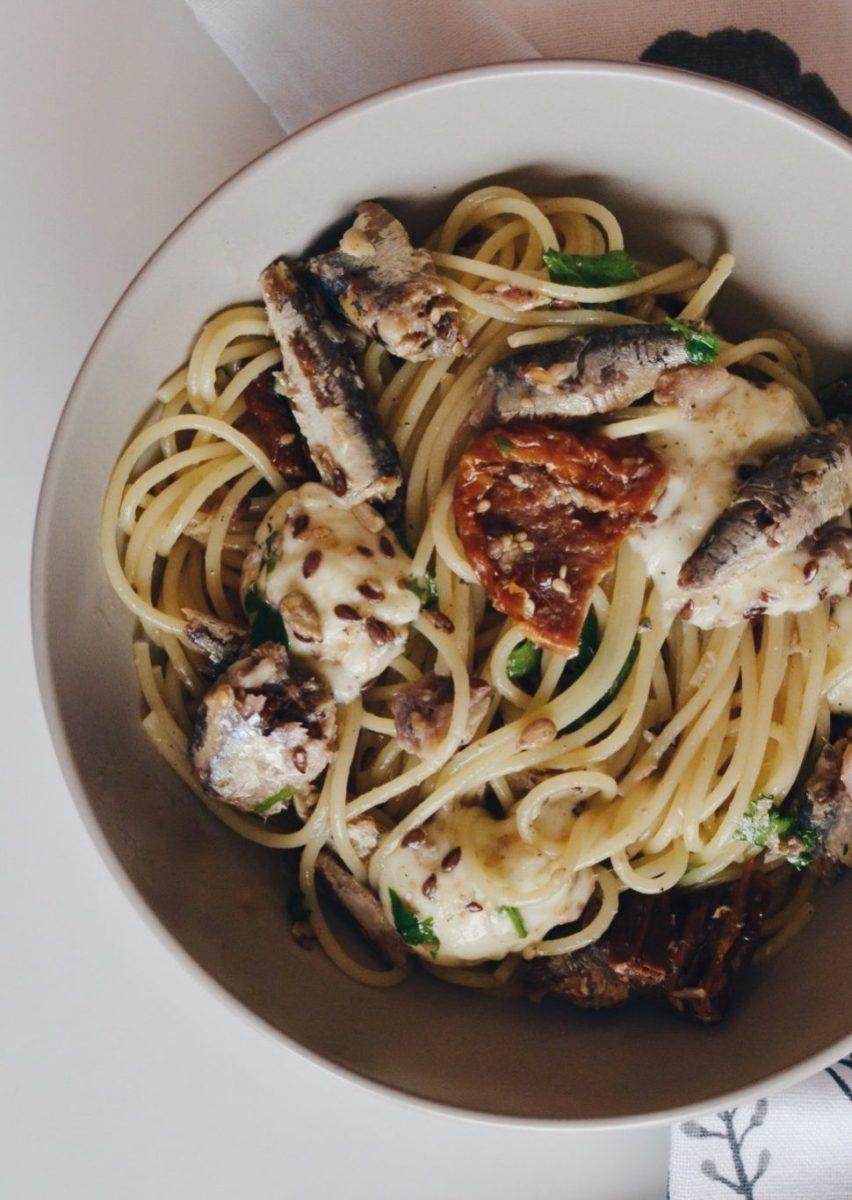 Pasta with sardines, sun-dried tomatoes and mozzarella
Recipe by Mandarina
Visit website
---
---
---
---
Ingredients
200 g canned sardines
8-10 small sun-dried tomatoes preserved in olive oil
2 tbs sunflower seeds
1 ricotta
1-2 tbs olive oil
salt
pepper
1 bunch fresh parsley
1 ricotta
10-15 black olives pitted
1-2 tbs lemon juice
lemon zest
pasta of choice for 2 persons – around 160 g
---
Method
Open the canned sardines and discard the can oil or water. Put them in a glass bowl.
Put the sun-dried tomatoes over kitchen paper so it absorbs some of the oil.
Cut the mozzarella cheese in small pieces and add them to the glass bowl.
Chop the sun-dried tomatoes and add them to the bowl.
Then add the olives, the sun-flower seeds, salt, pepper, red pepper flakes, lemon juice and lemon zest and the olive oil.
Cook the pasta according to the package directions.
Drain the pasta and add them in the glass bowl where we have all the other ingredients.
Mix well, check if it needs more salt and pepper, add the chopped parsley and serve.