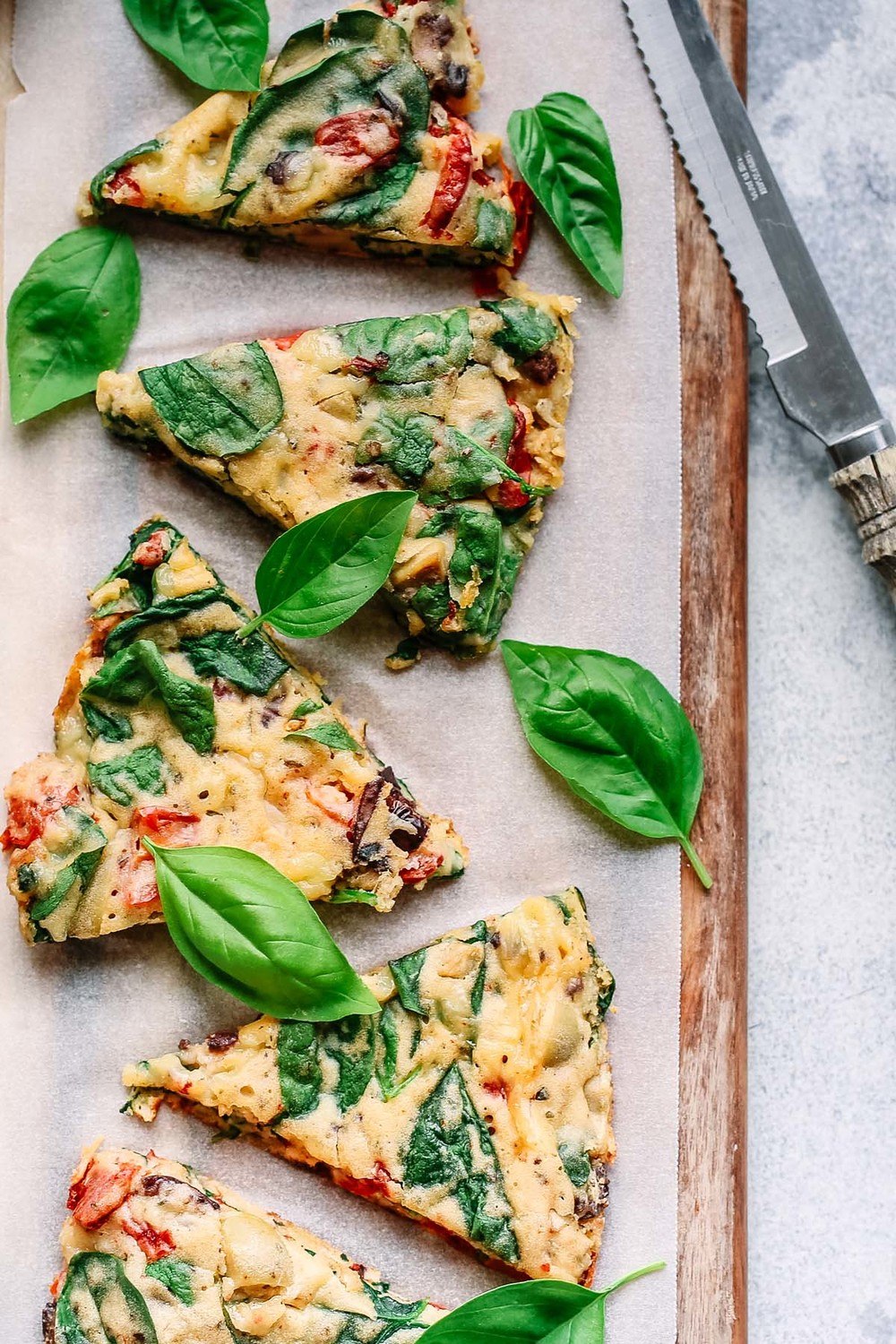 Pizza Pancake Recipe
Recipe by You Totally Got This
Visit website
---
---
All the cheesy taste of pizza, with stuff you already have in your kitchen. This 20-minute Pizza Pancake recipe is genius!
---
---
Ingredients
1 cup plain flour

1 cup milk

1 egg

1 tsp mixed Italian herbs

2 cups baby spinach

¼ cup of roast capsicum

¼ cup olives

12 cherry tomatoes

½ cup grated mozzarella cheese 

¼ bunch fresh basil

2 tsp butter

salt & pepper to season
---
---
Method
Turn your oven grill (broiler) on high.
Chop the spinach, capsicum, olives and cherry tomatoes into small pieces. Set aside.
Place the flour, milk and egg in a large mixing bowl and whisk until a smooth batter forms. Add the cheese, spinach, capsicum, olives and tomatoes to the pancake batter and stir until everything is well combined. Season with salt and pepper.
Using an oven safe, non-stick frying pan, heat butter over a medium-high heat, making sure the butter melts evenly across the bottom of the pan.

Pour the pancake batter into the frying pan and cook until bubbles appear on the surface. Transfer the frying pan to the oven and grill for a few minutes until the top of the pancake is firm. While your pizza pancake is under the grill, pick the basil leaves.
Once cooked, remove the frying pan from the oven, then use a spatula to loosen the edges and flip the pancake on to a cutting board.

If your pancake doesn't feel like it will come out, use the edge of your spatula to divide your pancake in half and remove a piece at a time.  Cut your pizza pancake into 8 slices, scatter with fresh basil and divide between two plates.