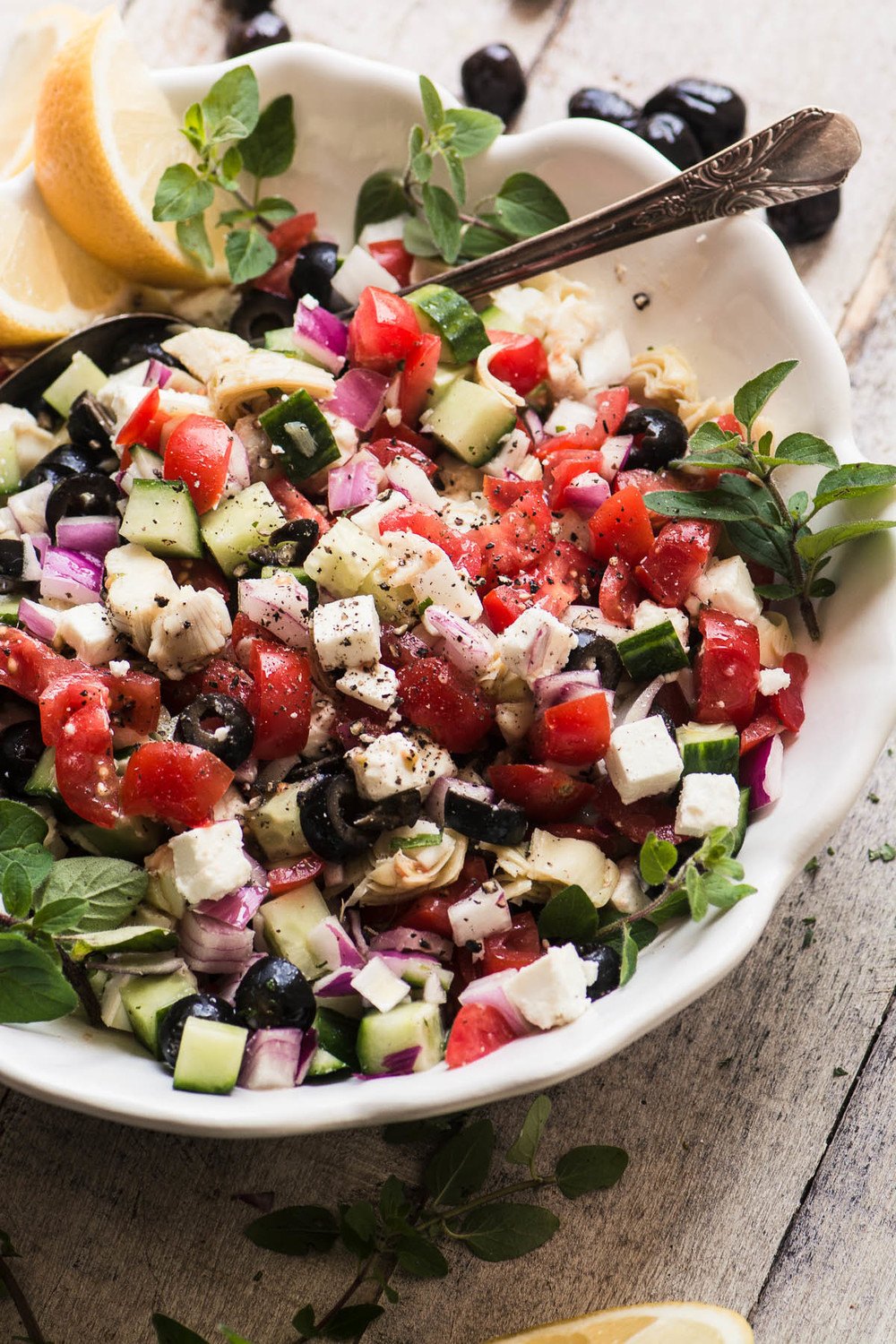 Chopped Greek Salad
Recipe by The View From the Great Island
Visit website
---
---
My Chopped Greek Salad is a delicate chopped version of the classic Greek salad that's such a healthy mainstay of the Mediterranean diet.  
---
---
Ingredients
0.5 english 'seedless' cucumber, finely diced (do not peel) about 2 cups
2 medium firm tomatoes, finely diced, about 2 cups
0.25 red onion, finely diced, about 1/2 cup
1 small can
1 cup diced or crumbled feta cheese
1 cup diced artichoke hearts
sprigs of fresh oregano
oregano vinaigrette
0.25 cup extra virgin olive oil
juice of 1 lemon
1 heaping Tbsp finely chopped fresh oregano
salt and pepper to taste
---
Method
Combine the salad ingredients in a salad bowl. I like to reserve the feta cheese until after the salad has been tossed with the dressing, this way it doesn't break up.
Whisk or blend the dressing ingredients together and taste to adjust any of the flavors. If you like you can add a little white wine vinegar. Pour over the salad and toss gently.
Serve garnished with fresh oregano.