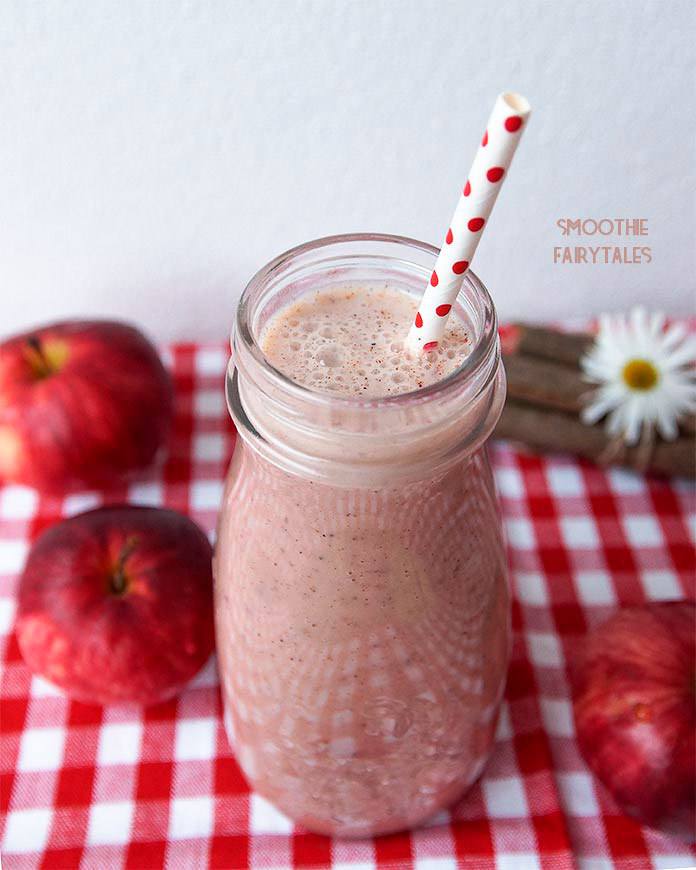 Apple Pie Smoothie
Recipe by Smoothie Fairytales
Visit website
---
---
My favourite recipe of an apple pie smoothie. It's simple to make and the best part is - it tastes just like a good ol'apple pie, just served in a glass.
---
---
Ingredients
4 medium sized apples
1 tbsp maple syrup
ground cinnamon
0.25 cup low-fat yogurt
0.25 cup unsweetened apple juice
1 tsp ground cinnamon
0.5 tsp cardamom
0.25 tsp ground cloves
0.25 tsp nutmeg
---
Method
Cut and core the apples.
Put the apple chunks on a baking tray lined with parchment paper.
Brush the apples with maple syrup and sprinkle with cinnamon.
Heat the oven to 200°C (or 400°F) and roast the apples for about 20 minutes.
Let cool down for about 20 minutes and use for the best apple pie smoothie ever.
Pour the almond milk and the apple juice into the blender jar.
Add the apples and the spices.
Process until completely smooth. If the texture is too thick, add more almond milk or some water.
Consume immediately or keep refrigerated for up to 2 days.