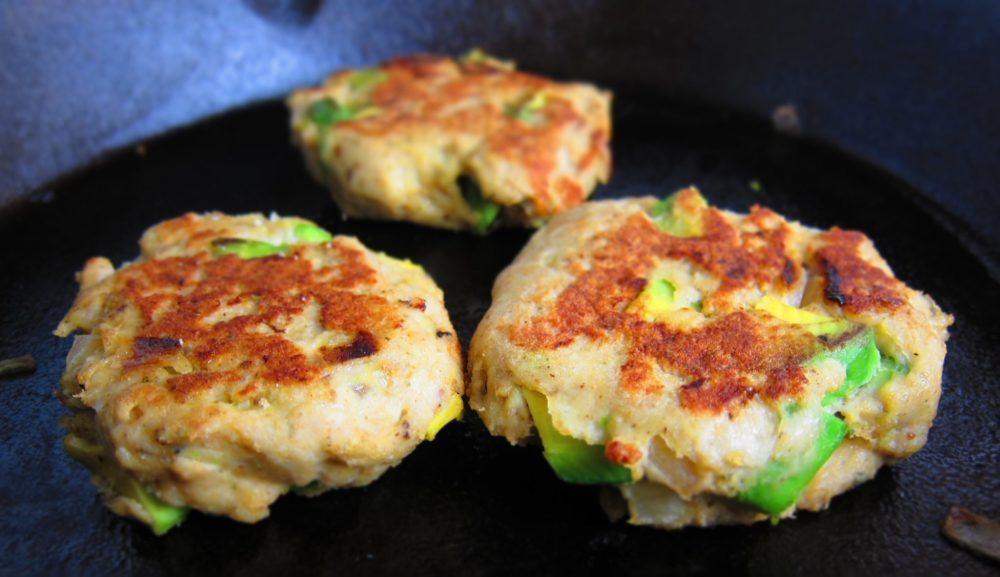 Avocado Chicken Burgers
Recipe by Babaganosh
Visit website
---
---
---
---
Ingredients
1 small Onion
3 tablespoons olive oil
2 garlic cloves
1 pound ground chicken breast
1 egg
0.5 cup breadcrumbs
0.5 teaspoon salt
0.25 teaspoon pepper
1 avocado
burger fixings, such as buns, lettuce, tomato, cheese, etc.
---
Method
Preheat oven to 350F.
Heat 1 tablespoon of olive oil in a large oven-safe skillet and cook the diced onion for 2 minutes, or until it turns translucent. Add the minced garlic and cook for another minute. Remove from heat.
Combine the ground chicken, egg, breadcrumbs, cooked onion and garlic, salt, and pepper in a bowl. Mix well. Gently fold in the avocado until well mixed.
Form the chicken mixture into 6 burger patties. Wet your hands with cold water between patties to prevent the chicken from sticking to your hands.
Heat the rest of the olive oil in the same skillet, and add the burger patties. Brown the burgers on each side (about 2-3 minutes per side). Transfer the pan into the pre-heated oven. Bake for 10 minutes, or until the chicken burgers are fully cooked and the temperature inside is at least 165F.Remove from the oven, and allow the burger patties to cool while you assemble the burgers.