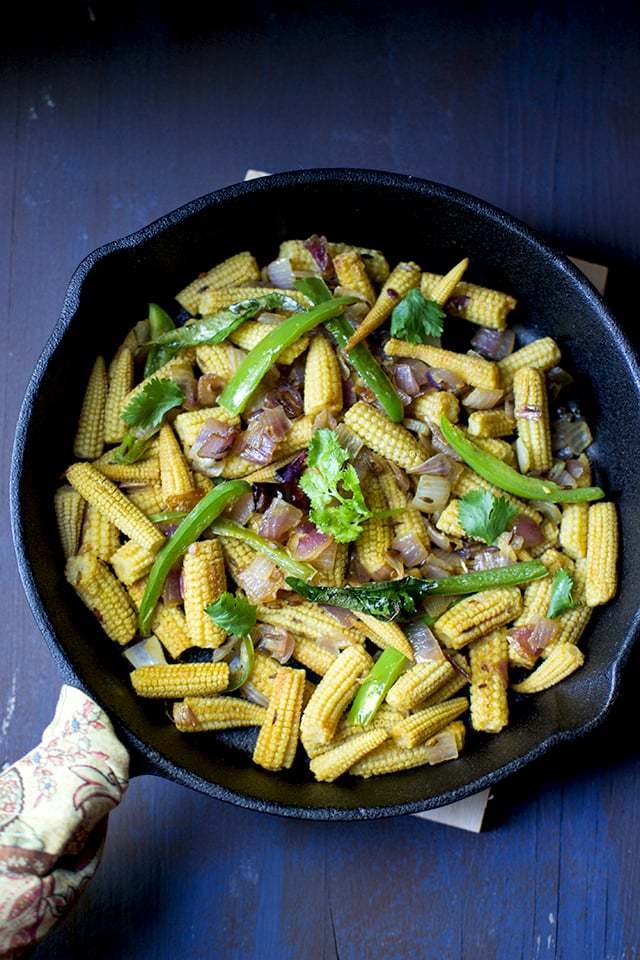 Baby Corn Roast
Recipe by Cook's Hideout
Visit website
---
---
---
---
Ingredients
15 oz . cans Baby Corn (of , rinsed, drained and chopped into 1" pieces (or use 2 cups of fresh ones that
1 onion
1 green Chili
6 ~ 8 Curry leaves
3 tbsps ricotta
2 cloves garlic
1 tsp Cumin seeds
2 chilies
0.5 tsp chili powder
0.25 tsp Turmeric
0.5 tsp cumin
to taste Salt
2 tbsps cilantro
---
Method
Heat 2tbsp oil in a pan, add the boiled baby corn and fry till golden brown. Remove from the pan and set aside.
In the same pan, add cumin seeds, dry red chilies, garlic, onion, green chili and curry leaves; saute till the onions are lightly browned around the edges.
Add the fried baby corn, red chili powder, turmeric, ground cumin and salt. Stir fry for 3~4 minutes.
Sprinkle with chopped Cilantro and serve hot!!