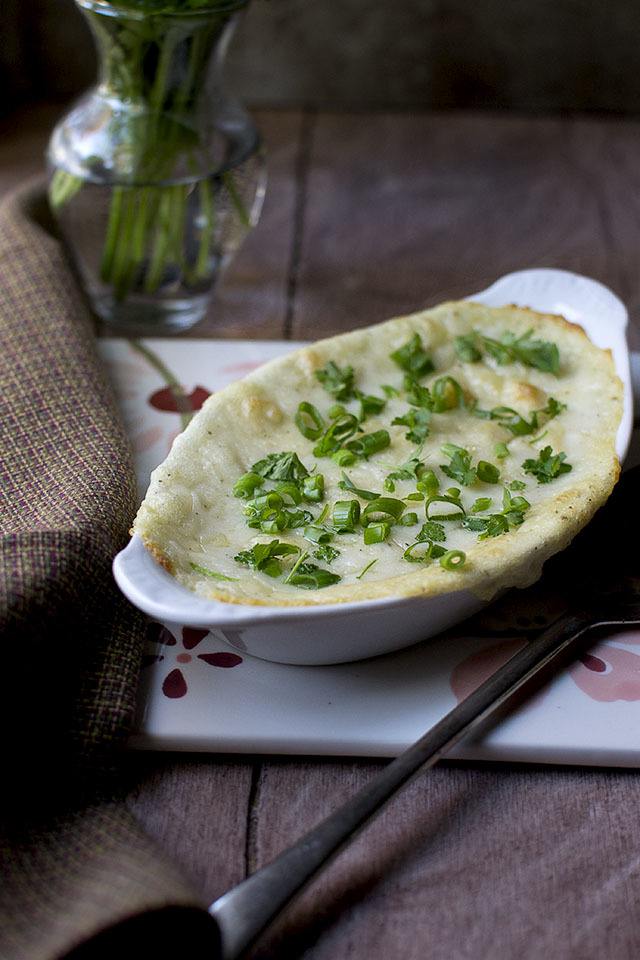 Baked Mashed Potatoes
Recipe by Cook's Hideout
Visit website
---
---
---
---
Ingredients
4 medium Russet Potatoes, peeled and diced into 1" pieces
3 tbsp cream cheese
4 tbsp unsalted butter
3 tbsp heavy cream
0.25 cup milk
1 garlic clove, finely grated
to taste Salt Pepper
2 tbsp melted butter
2 tbsp chives
1 tbsp parsley
---
Method
In a medium saucepan, combine potatoes, 1tsp salt and enough water to cover the potatoes. Bring to a boil and cook over medium-high heat until the potatoes are fork-tender, about 15 minutes. Drain the potatoes well and set them aside to dry a little bit.
Whisk the softened cream cheese and butter until light and fluffy. Add the warm potatoes, cream and milk. Whip using a hand blender until well blended and light.
Add garlic, salt and pepper. Mix well. At this point the mashed potatoes can be cooled completely and stored in the refrigerator for up to 2 days.
When ready to bake, preheat the oven to 350F. Drizzle the melted butter on top of the potato mixture and bake until bubbly and slightly golden.
Garnish with chives and parsley. Enjoy!!