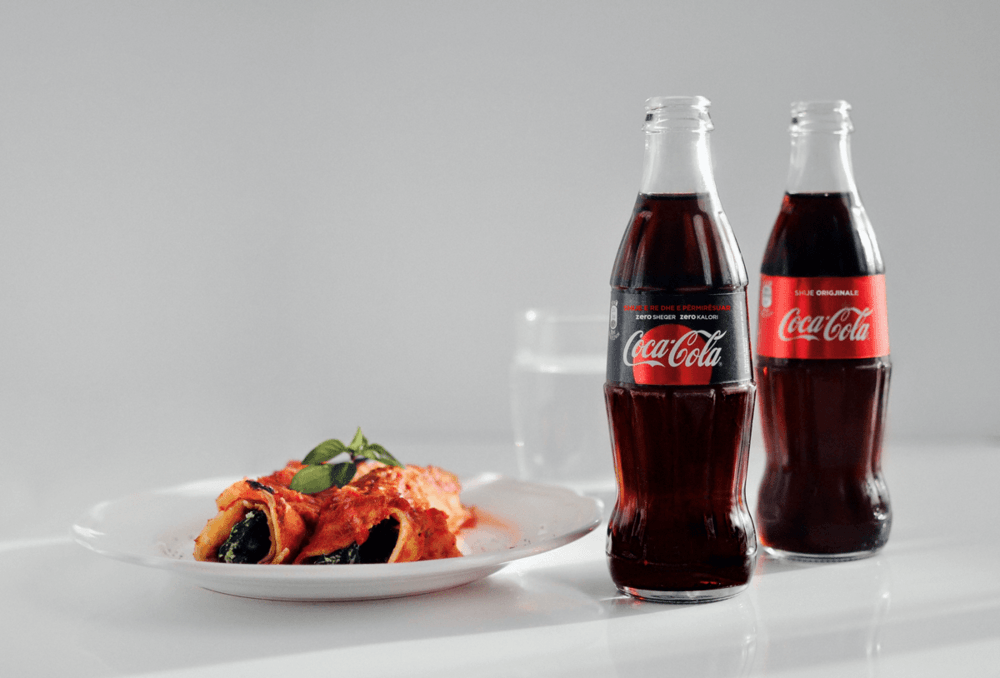 Baked ricotta & spinach crepes
Recipe by Mandarina
Visit website
---
---
Baked ricotta & spinach crepes
---
---
Ingredients
1 cup of flour
1 egg
1 cup of milk
0.5 cup water
0.5 teaspoon of sugar
0.5 teaspoon salt
20 g melted butter
300 g spinach
250 g ricotta
5-6 fresh basil leaves
salt
pepper
nutmeg
0.75 cup (180 ml) tomato sauce
salt
pepper
1 tbsp olive oil
40 g grated hard cheese
---
Method
Put all the ingredients in a food processor for about 1 minute. If you don't have one, use a mixer or just mix by hand using a fork.
Let the dough sit in for 15 minutes in the fridge and then start to cook the crepes. Put a medium pan over medium heat and melt a small knob of butter.
Add 1/3 cup of dough in the pan, spread it in the entire surface and let it cook for 1 minute on one side and 30 sec on the other.
Repeat the process until all the dough is finished.
Put the crepes on a plate, adding each on top of the others.
Clean the spinach and cut into small pieces.
Add salt and press the spinach with your hands until it loses some of its volume and water.
Cut the basil into thin slices and add them to the spinach.
Add the ricotta and mix then add the salt, pepper and ground nutmeg.
Add 2 tablespoons of the filling in each crepe, and roll to make a cylinder shape (I suggest preparing 8 in total).
Place the crepes in a baking pan which is first greased with olive oil.
Mix the tomato sauce with salt, pepper, olive oil and add it to the crepes.
Add the grated hard cheese and bake at 180 degree Celsius for 15-20 minutes.