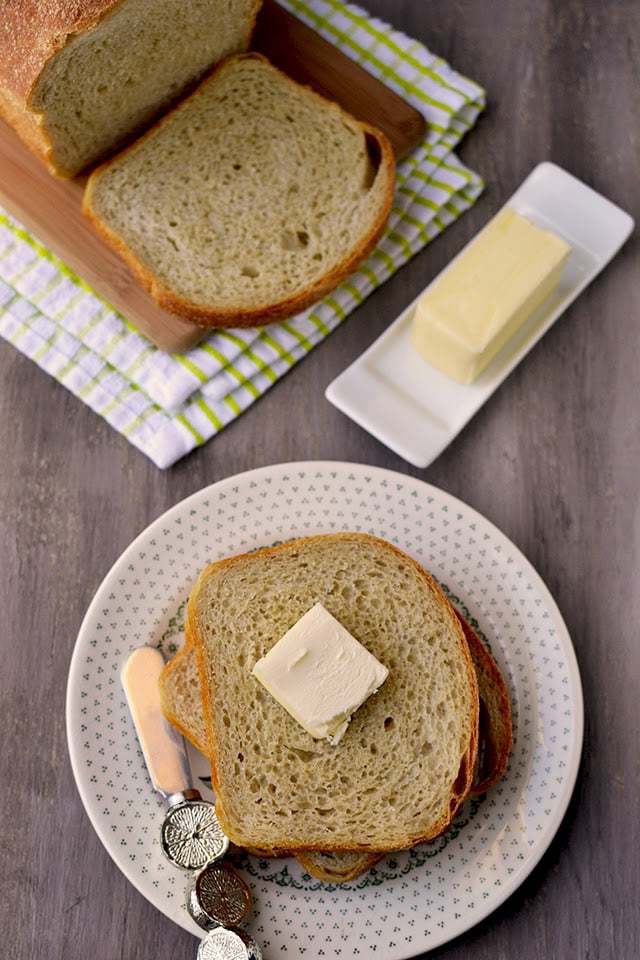 Basic Sourdough Sandwich Loaf
Recipe by Cook's Hideout
Visit website
---
---
---
---
Ingredients
1¼ cups all purpose flour
1 ~ 1¼ cups Whole wheat flour
1 cup Sourdough
1 tsp yeast
1 tsp sugar
1½ tsps salt
0.5 ~ ¾ cups Water
---
Method
Combine all the ingredients in a large bowl or the bowl of the stand mixer. Start with ½cup of water and more 1tbsp at a time. Mix and knead to form a smooth and pliable dough. If using stand mixer, knead the dough for 7~8 minutes. If kneading by hand, then knead for 10~12 minutes.
Transfer the dough to a greased bowl, cover and let rise in a warm place until doubled in bulk, 1½~2 hours.
Once risen, turn out the dough onto a lightly floured surface. Shape the dough into a rough ball and rest covered for 20 minutes.
Grease a 8½x4½ loaf pan. Shape the dough into a sandwich loaf and transfer it into the greased loaf pan. Cover the pan loosely with greased plastic wrap and let it rise until the dough rises 1" over the rim of the pan, about 1~1½hours.
Preheat the oven to 450°F towards the end of the rising time.
Slash the top of the loaf with a sharp knife and bake for 10 minutes. Then reduce the temperature to 400°F and continue to bake for another 25~30 minutes, until the top is deep golden brown and sound hollow when tapped. Total baking time is 35~40 minutes.
Remove from the oven and then take the bread out of the pan on to a wire rack and let cool completely before slicing.