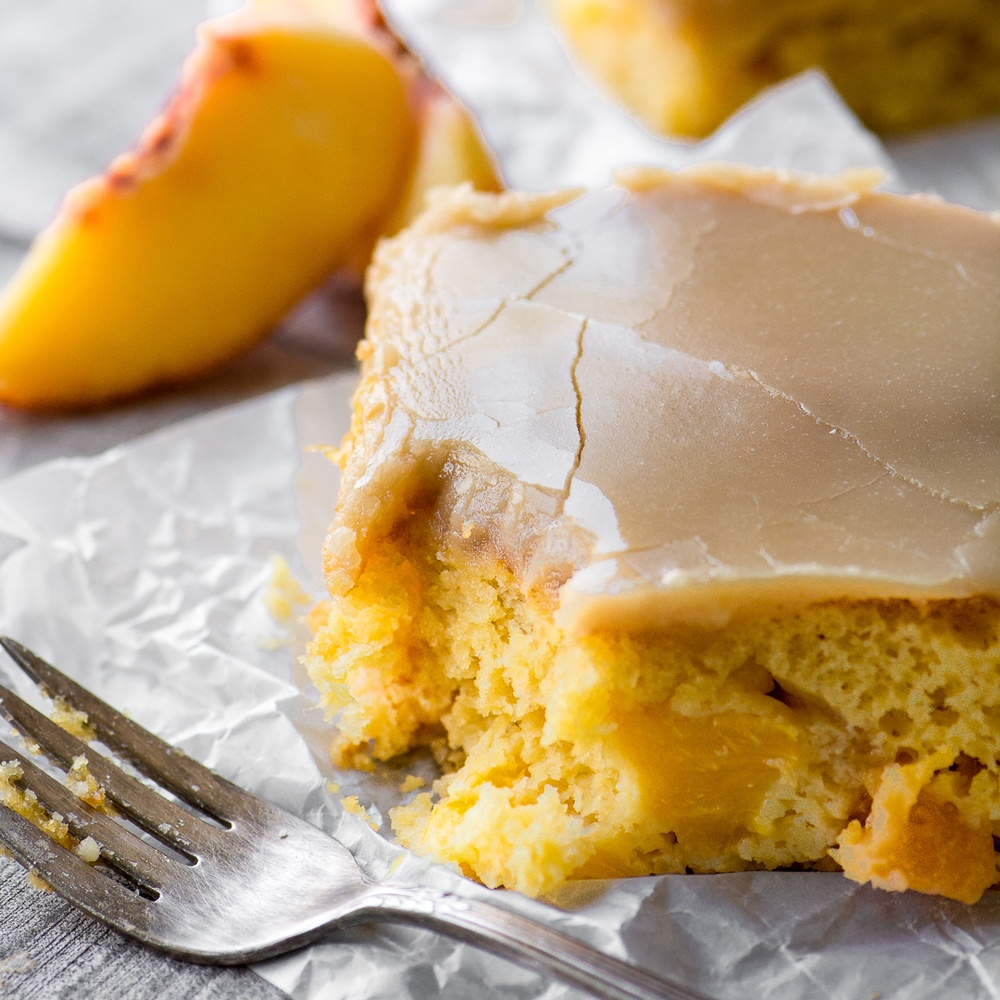 Brown Sugar Peach Cake
Recipe by The View From the Great Island
Visit website
---
---
Brown Sugar Peach Cake ~ I can't think of another cake that deserves to be crowned 'cake of the summer' more than this luscious little snack cake.
---
---
Ingredients
1 15-ounce yellow cake mix
3 large eggs
0.33333333333333 cup vegetable oil
0.5 cup peach nectar
1 lb peeled and chopped peaches
1 drop orange food coloring
brown sugar frosting
1 stick, 8 Tbsp unsalted butter
0.5 cup heavy cream
1 cup packed brown sugar
1 tsp vanilla extract
2.5 cups confectioner's sugar, sifted
---
Method
Preheat oven to 350F
Blend together the cake mix, eggs, oil, and nectar and food coloring, if using, until well combined. Fold in the peaches and turn the batter into a lightly sprayed 9x13 pan. Bake for about 28 minutes, or until done...you can check with a toothpick, it should come out without batter clinging to it, but moist crumbs are fine.
Put the butter, cream, and brown sugar in a saucepan and bring to a boil, stirring constantly. Take off the heat at add the vanilla and the sifted sugar. Whisk until well blended and the little lumps of sugar have disappeared. Put it back on a low heat if necessary.
Pour the frosting over the cake, trying to get it evenly coated on the first try, because it will set up quickly and you won't be able to spread it without cracking the surface.
Let the frosting harden at room temperature or in the refrigerator before cutting.