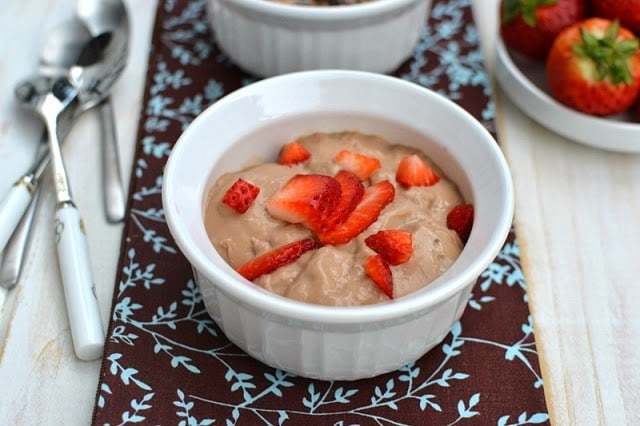 Chocolate Custard with Custard Powder
Recipe by Cook's Hideout
Visit website
---
---
---
---
Ingredients
2 cups+3tbsps Milk
0.25 cup sugar
2 tbsp Custard powder
1 tbsp unsweetened cocoa powder
1 tsp vanilla extract
as needed Toppings of choice - Oreo cookies, Banana, berries, apple and so on
---
Method
Combine 2 cups milk and sugar in a heavy bottomed sauce pan and bring to a boil.
In the meantime, whisk custard powder and cocoa in the remaining 3tbsp milk, making sure that there are no lumps.
Once the milk comes to a boil, remove from heat and slowly add the custard powder mixture whisking continuously.
Bring the mixture to a simmer whisking continuously until the mixture thickens, about 2-3 minutes. Remove from heat and mix vanilla extract. Let the mixture cool completely and chill it before serving.