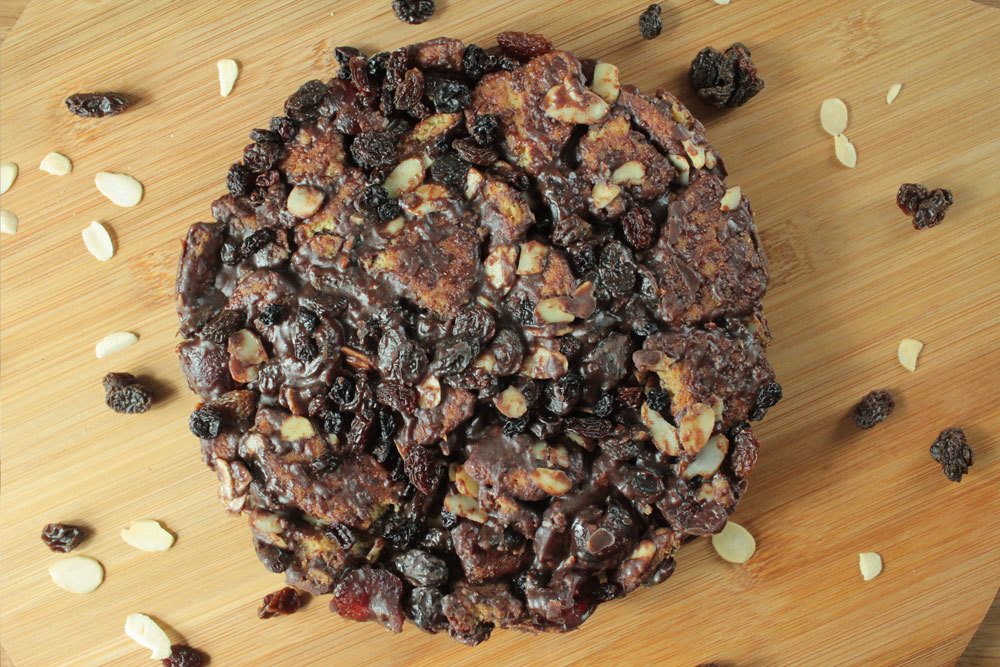 Chocolate Munchie
Recipe by Globe Scoffers
Visit website
---
---
Delicious and so easy to make! You must try this no-bake Chocolate Munchie:
---
---
Ingredients
150 g milk cooking chocolate
2 tbsp double cream
100 g unsalted butter
100 g digestive biscuits
30 g glace cherries
30 g Raisins
30 g currants
30 g sultanas
30 g flaked almonds
---
Method
Grease a 6-7 inch flan tin, and line with cling film.
Break the chocolate into pieces and place in a bowl resting over a pan of hot boiling water. Add the butter and cream until it all melts. Once everything has melted take the bowl off and set aside to cool slightly.
Break up the digestives into quarters and toast your almonds slightly.
Add the biscuits, fruit and nuts to the chocolate mixture. Stir it in gently and poor into the prepared tin. Lightly smooth and level the mixture then chill in the fridge for at least one hour.
Serve and enjoy!