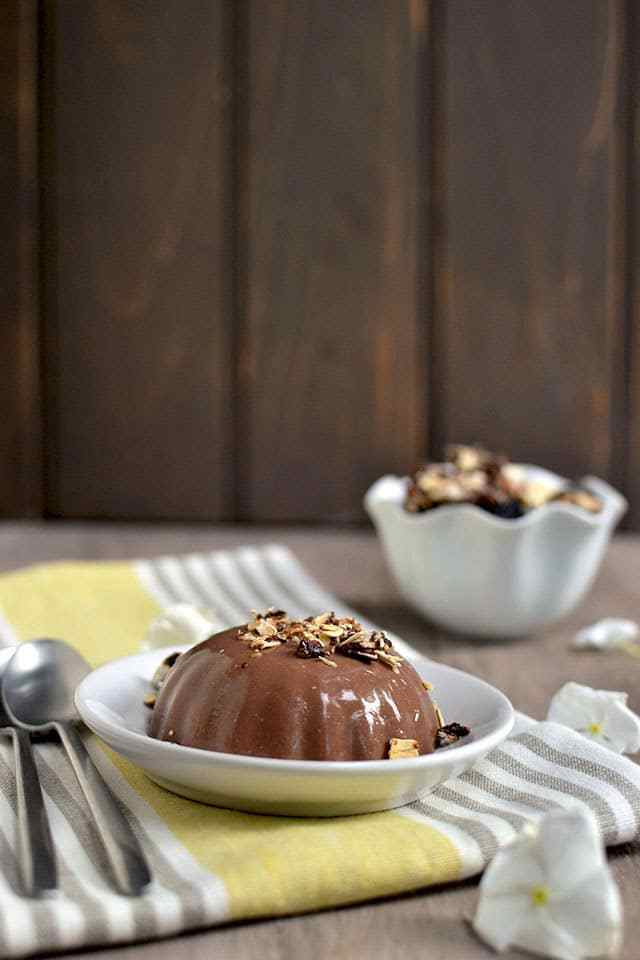 Chocolate Yogurt Panna Cotta
Recipe by Cook's Hideout
Visit website
---
---
---
---
Ingredients
1.6666666666667 Greek yogurt
2 cups milk
0.75 cup sugar
1 tsp agar
3 oz chocolate
0.25 cup cocoa
2 tsps orange
1 tsp vanilla extract
---
Method
Lightly grease eight 6-oz ramekins that are more wide than deep and keep ready.
In a medium saucepan, whisk milk, sugar, semi sweet chocolate and cocoa over medium heat until the mixture just starts to simmer, about 3~4 minutes.
Sprinkle the agar powder and whisk vigorously to incorporate it into the mixture. Cook for 2~3 minutes for agar powder to dissolve. Remove from heat and let cool for 10 minutes.
In a large bowl, combine yogurt, orange zest and vanilla and whisk until smooth. Pour the slightly cooled chocolate mixture through a sieve into the yogurt and whisk well to combine. Divide the mixture evenly between the prepared ramekins. Pour till the very top, so that it will be easy to unmold the panna cotta after setting.
Cover the ramekins and chill for at least 4 hours or overnight. Serve chilled with chocolate granola, if desired.