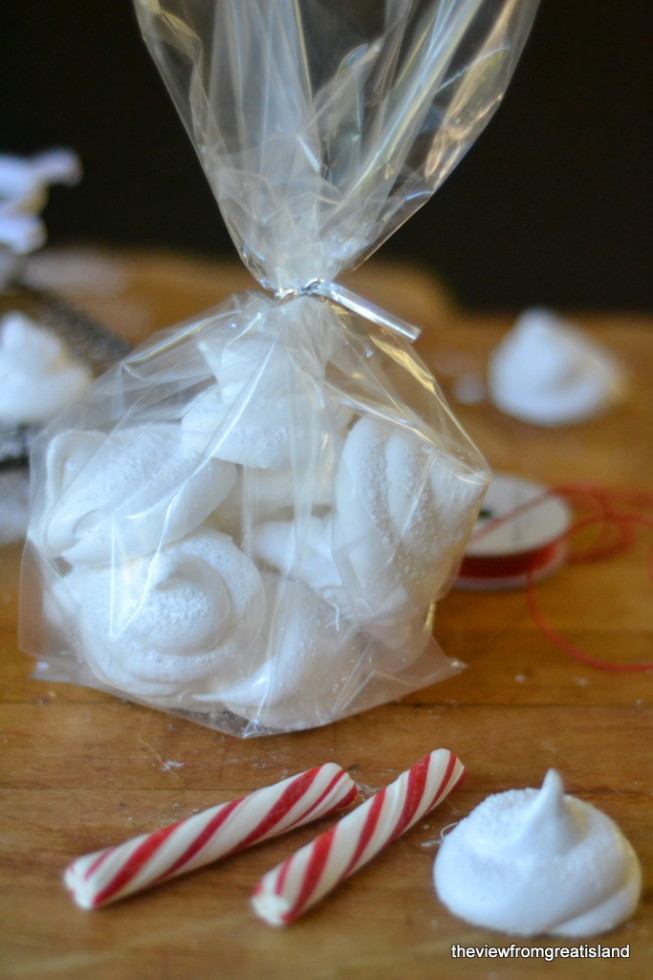 DIY Marshmallow Dollops
Recipe by The View From the Great Island
Visit website
---
---
Who says marshmallows have to be square? These little DIY marshmallow Dollops fit perfectly on a cup of cocoa, and look prettier, too!
---
Servings
approximately 2 dozen large dollops
---
Ingredients
vegetable oil, for brushing

4 envelopes unflavored gelatin

(3 tablespoons plus 1 1/2 teaspoons)

3 cups granulated sugar

1¼ cups light corn syrup

¼ tsp salt

1 tbsp pure vanilla extract or paste

confectioner's sugar for dusting
---
---
Method
Lay out a large sheet of parchment paper on a flat surface and spray it with cooking spray.
In the bowl of a stand mixer fitted with the whisk attachment, put 3/4 cup of water. Sprinkle the gelatin over it and let it sit.
In a medium saucepan, put the sugar, corn syrup, and salt. Begin heating it, stirring to dissolve the sugar. Then stop stirring and let the sugar syrup come up to 238 degrees. It will boil for a while before it gets there.
Then, with the mixer on low, slowly pour the hot syrup into the gelatin. Gradually increase the speed of the mixer until it is on high. Beat on high for about 12 minutes until the mixture is stiff. Beat in the vanilla.
Pour the marshmallow into a gallon sized zip lock baggie. The easiest way to do this is the set it over a small bowl and fold back the top to form as big an opening as you can. Snip a 1/2 inch hole off one corner.
Working quickly, pipe little spirals, working from the outside in, until you have a nice dollop. Go on until you have used up all the marshmallow cream.
Let the dollops sit until they are firm, several hours at least, depending on how dry your weather is. Dust them with confectioner's sugar and carefully peel them off the paper. Dust the bottoms with confectioner's sugar as well.