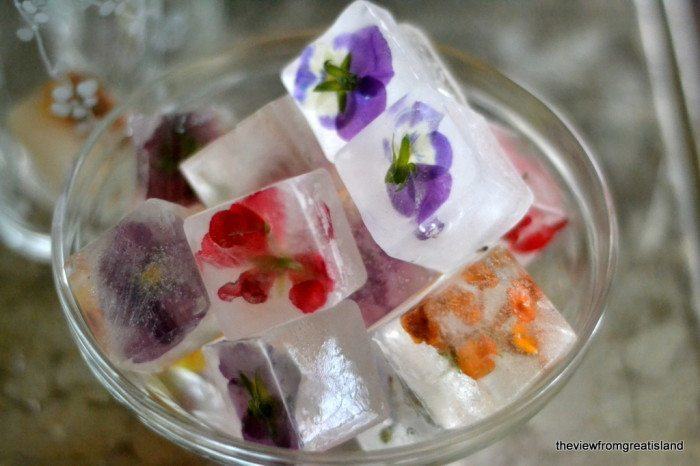 Flower Ice Cubes
Recipe by The View From the Great Island
Visit website
---
---
Edible Flower Ice Cubes ~ up your beverage game this season with the prettiest ice cubes ever! Fresh edible blossoms frozen right into cubes of ice dress up cocktails, soda, or plain water.
---
---
Ingredients
---
---
Method
Boil the distilled water and let cool completely.
Make sure your flowers or petals are clean and dry.
Fill the bottom third of each ice cube square with water. Set a flower into each cube, and I recommend alternating some face down and some facing up, because it's hard to predict how they will shift as they freeze. Freeze until firm.
Remove the silicone tray from the freezer and pour a little more water on top, about another third of the way up. Gently push the flower down if it floats. Put the tray back in the freezer until firm.
Remove from the freezer again and top off each square with water.
Freeze until firm, and then use or store in the freezer.