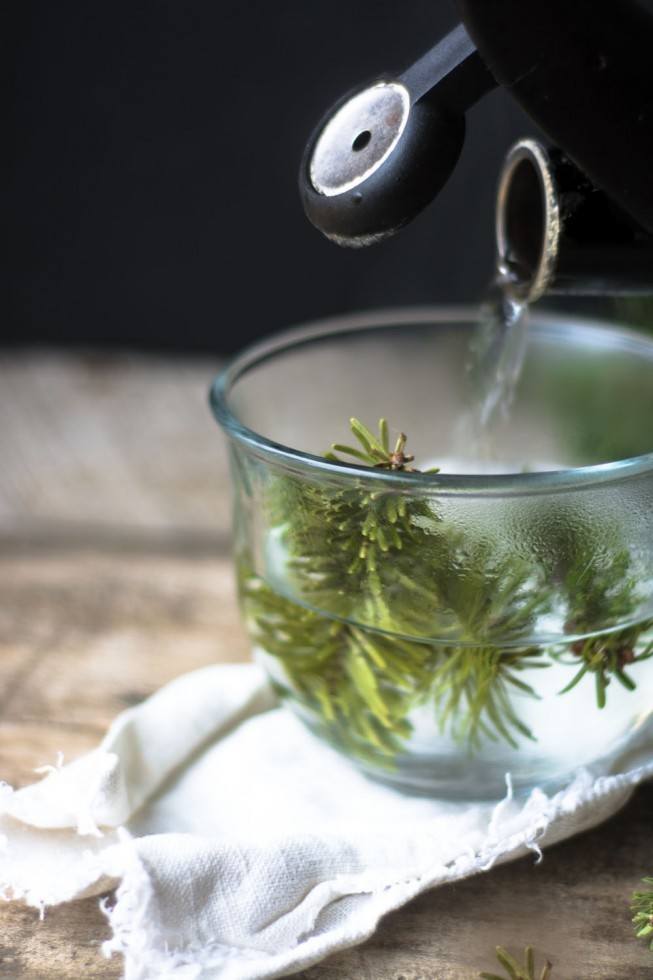 Healing Conifer Tea
Recipe by The View From the Great Island
Visit website
---
---
Healing Conifer Tea made with Spruce, Fir, or Pine needles is full of healthy anti-oxidants and Vitamin C, and will naturally soothe a cold or flu.
---
---
Ingredients
---
---
Method
You can use the needles on the twigs or off, it's up to you. They can be fresh, or dried. They can be whole, or chopped. Chopping the needles and using method 2, below, will result in the strongest flavor.
Clean the needles by rinsing well under water.
method 1
Put a handful of whole needles or several tablespoons of chopped needles into a saucepan and add 2 cups water. Bring to a boil, turn down the heat and simmer for 10 minutes. Let sit for 5 minutes, then strain and serve.
method 2
Put a small amount of whole needles, or 1 tablespoon of chopped, into a cup. Pour in boiling water and let steep for 10 minutes, Strain and drink.