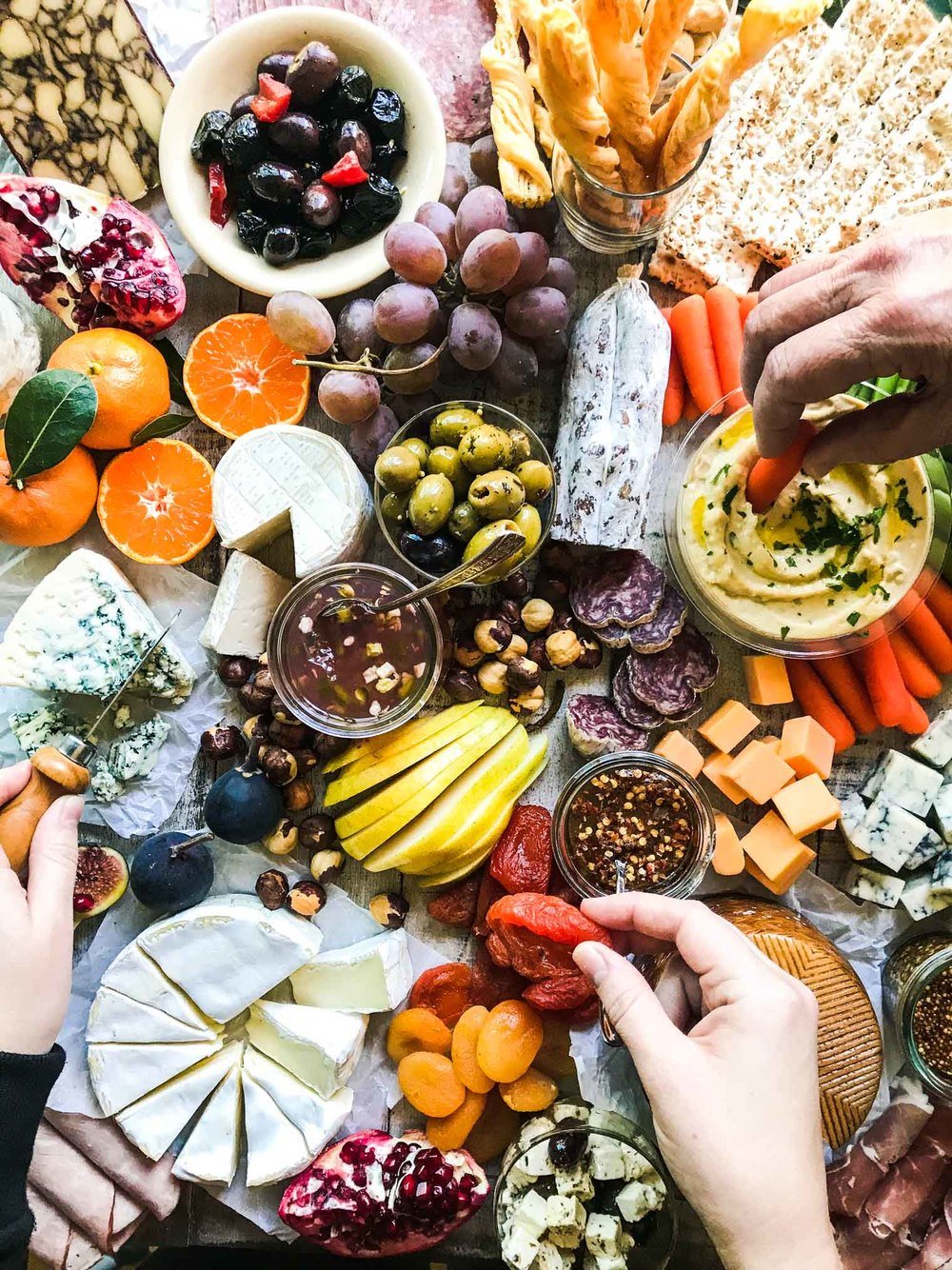 How to Make the Perfect Holiday Cheese Board
Recipe by The View From the Great Island
Visit website
---
---
How to Make the Ultimate Cheese Board ~ an easy meat and cheese charcuterie platter ideal for busy holiday entertaining ~ it's the perfect party appetizer
---
---
Ingredients
0.5 pound of 6 different cheeses, get a mix of creamy (like Brie) aged (like Manchego) Blue, goat, and somethi
0.25 pound smoked ham, rolled
0.25 pound thinly sliced salami
1 log of dry salami or summer sausage
0.25 pound prosciutto, rolled
0.5 pound mixed olives
10 ounce tub of prepared hummus
baby carrots and snap peas for dipping
about a cup of dried apricots
1 cup marinated feta
1 cup marinated sun dried tomatoes
2-3 types of fresh fruit such as a ripe pear, apples, pomegranate, grapes, tangerines, figs, etc.
nuts, either raw or salted and roasted, I used almonds, hazelnuts, and cashews
dijon or honey mustard
wine jelly, hot pepper jelly, honey, fig jam, or other condiment of your choice
3-4 types of crackers or sliced baguette
---
Method
Arrange your cheeses first, providing a cheese knife or spreader with each. Lay down a small piece of parchment or waxed paper underneath the cheese if you like.
Add the sliced meats, rolling some of them if you like, along with the hummus and veggies.
Fill in the spaces with your dried and fresh fruit, olives, nuts, etc. Be sure to include a spoon or knife with each condiment like mustard that you use.
Set out your cheese an hour ahead of time to give it a chance to come to room temperature. Cover everything loosely with plastic so nothing dries out.