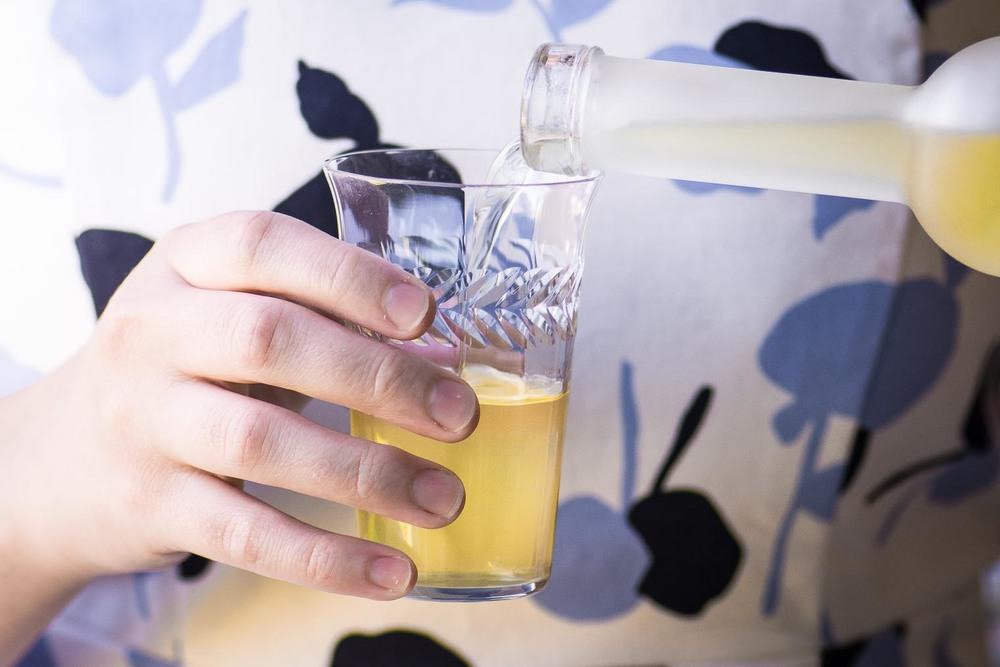 Instant Pot Limoncello (regular recipe too)
Recipe by The View From the Great Island
Visit website
---
---
Instant Pot Limoncello ~ if you love lemons you probably also love this gorgeous Italian lemon liqueur. It traditionally takes weeks to infuse the lemon peels into vodka ~ but the amazing Instant Pot does it in 30 minutes.
---
---
Ingredients
4 organic lemons, well washed

(use Meyer or regular lemons)

750 ml bottle of Vodka (you won't use the whole thing)

1½ cups sugar
---
---
Method
Use a serrated vegetable peeler to remove the peel from the lemons. You just want the yellow part, not the white. You can remove any white part sticking to the peels by scraping them with a small sharp knife. Divide the peels between 2 wide mouthed pint sized mason jars. Fill the jars with vodka and leave 3/4 inch space at the top. Screw on the lids securely but not tightly.
Place your jars in the Instant Pot, on the rack. Pour a cup of water into the bottom of the pot. Close and lock the lid. Set the vent to 'sealed', and press 'Pressure Cook' and set to high. Set the timer for 30 minutes.
Make a simple syrup by combining the sugar with equal parts (1 1/2 cups) water in a saucepan. Heat until the sugar has dissolved, and the syrup just comes to a simmer, stirring well. Let the syrup cool to room temperature.
When the Instant Pot timer beeps, press cancel. Let the pressure release naturally, this can take about 20 minutes, do not use the quick release for this recipe. Carefully remove the jars, they will be hot. Let them cool completely.
When the jars are cooled to room temperature, open them and strain out the lemon peels. I strained it through a double layer of cheesecloth.
Blend in the sugar syrup to taste. Less will make a stronger liqueur, and more will produce a sweeter, more mellow drink. Start with one cup of the sugar syrup, and add more to taste, to make your own custom blend.
Keep chilled or in the freezer until ready to enjoy.
regular recipe
Follow step one, above, but instead of putting your jars in the Instant Pot, store them somewhere dark like a kitchen cabinet, and leave them for a few weeks to a month. Then strain out the peels and continue with the sugar syrup, as above.