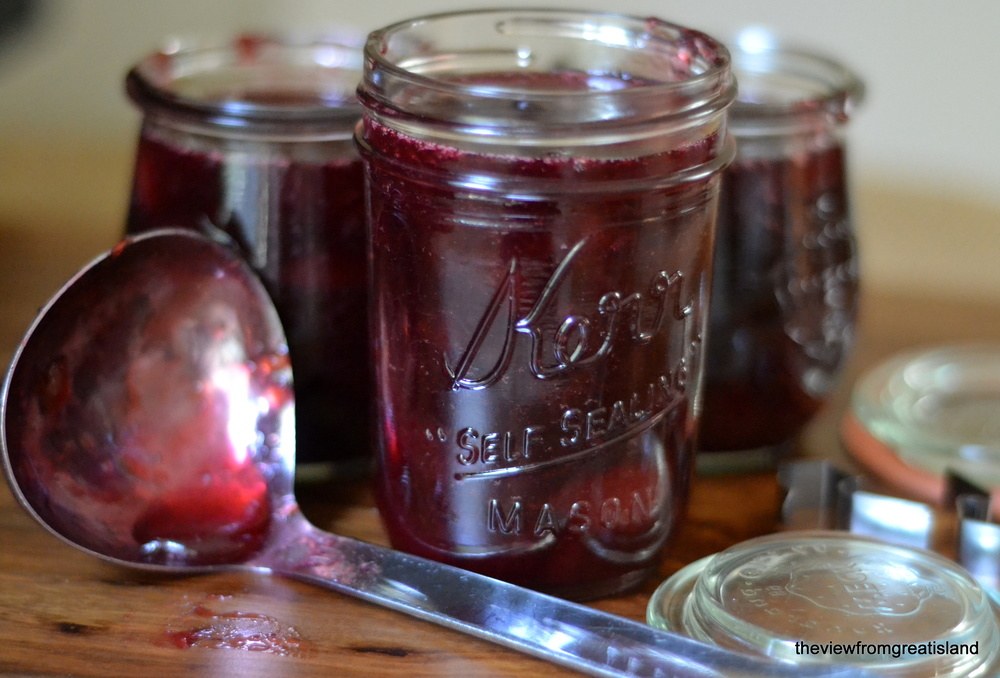 Minimal Monday: Vanilla Bean Pluot Jam
Recipe by The View From the Great Island
Visit website
---
---
Vanilla Bean Pluot Jam Recipe ~ this easy small batch refrigerator jam is made with flavor packed pluots with a hint of vanilla bean for depth!
---
---
Ingredients
---
---
Method
Cut the pluots in half, and slice or chop them up. Put the fruit, lemon juice, vanilla bean and sugar in a small heavy bottomed pot. Stir to combine and let sit, covered, for about 30 minutes to let the juices start to release.
Bring the mixture up to a boil, stirring to dissolve the sugar.
Let the mixture cook, uncovered, for about 45 minutes, stirring every once in a while. There will be a lot of foam at first, and it will die down as the jam cooks. Keep the heat high enough so that the fruit boils, but not so high that it scorches.
After 45 minutes the jam should be dark, glossy, and thick. You can test it by dropping a small amount on a chilled plate. The jam should 'gel' as it cools. You should also be able to tell it is done just by looking at it. Remove the vanilla bean and add the vanilla bean paste, if using.
Fill your jars, cap tightly, and let cool. Then refrigerate.