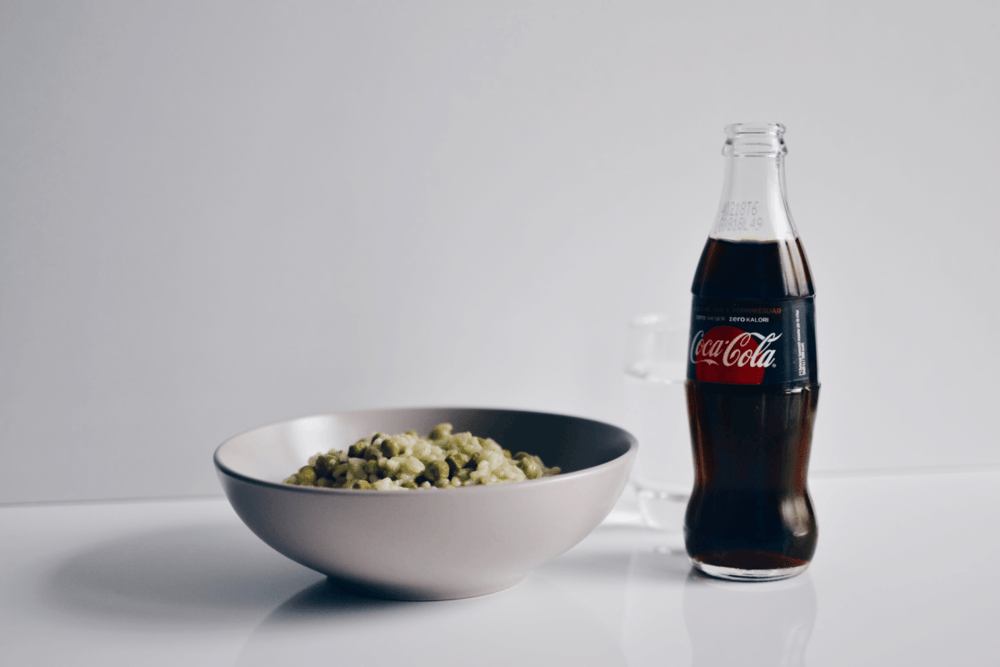 Risotto with peas and parsley pesto
Recipe by Mandarina
Visit website
---
---
Risotto with peas and parsley pesto
---
---
Ingredients
1 & 1/2  cups of rice for risotto

1 small Onion

250 g peas

4 cups of vegetable broth

60 g of butter

1 tbsp olive oil

((divided))

½ cup of grated hard cheese

(Parmesan works best)

½ cup of white wine

salt, pepper and nutmeg

1 bunch of fresh parsley

2 tbsp of olive oil

¼ cup of sunflower seeds

(optional)

¼ cup of water
---
---
Method
Clean the parsley and place it in the blender together with the olive oil, water and sunflower seeds.
Blend the ingredients to form a homogeneous mass.
Cut the onion to small pieces.
In a big frying pan add the olive oil and heat to medium heat.
Add the onion to the heated oil for 10-15 minutes, making sure it doesn't turn dark.
Increase the heat and add the rice to the pan.
Mix for some seconds then add the white wine, mixing until it has evaporated.
Add peas and mix well.
Lower the heat and add the vegetable broth slowly by stirring continuously until the rice becomes tender and creamy.
By the end of the process add salt, pepper, butter, the parsley sauce and mix again.
Remove pan from heat and add the grated hard cheese, while still mixing.
Serve right away with a Coca-Cola!